#13/16 Tennessee (8-3) vs. Stetson (8-4)
Wednesday, December 30th, 2015 | 7:01pm ET (6:01pm CT)
Knoxville, TN | Thompson-Boling Arena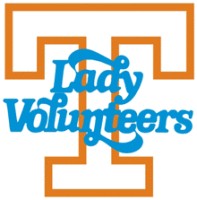 Knoxville, TN – The #13/16 Lady Vols (8-3) return home for a game against Stetson (8-4) at Thompson-Boling Arena on Wednesday before beginning SEC play next week. Tipoff is slated for 7:00pm, and the game will be broadcast online on SEC Network + and WatchESPN.
UT has been off since carding a huge 53-50 road victory vs. #7/7 Oregon State on December 19th. That's a full 10 days between contests. The Lady Vols returned from winter break on December 26th for shooting practice and a strength workout, and they resumed full practice on December 27th.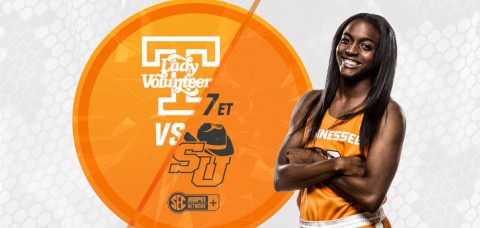 The victory in Corvallis helped the Lady Vols wrap up a challenging three-game road swing at 2-1 and demonstrate that this team might be finding its way after a difficult start to the 2015-16 campaign.
Stetson last played on December 21st, losing its home tournament, the Hatter Classic, to in-state foe Georgia State, 80-72, in overtime. SU had been on a five-game winning streak until that setback.
Under Holly Warlick, Tennessee is 55-7 at home, 29-11 in road games and 10-5 at neutral sites for a total of 94-23. Tennessee is 408-30 (.932) all-time in Thompson-Boling Arena (1987-88 to present).
The Big Orange women are 561-54 (.912) in all home games, beginning with the 1974-75 season.
The Series vs. Stetson
Tennessee and Stetson first met on December 3rd, 1987, and UT leads the all-time series, 5-0. The Lady Vols are 4-0 vs. the Hatters in Knoxville and 1-0 on the road.
The teams have met in NCAA Tournament play on one occasion, with (then) #4/4 UT taking a 99-34 decision the last time these teams faced off on March 19th, 2011. That game was an NCAA First Round game at UT's Thompson-Boling Arena.
This will mark the first time Tennessee has faced Stetson when UT wasn't ranked in the top five.
UT has scored 97 points or more in four out of five games vs. Stetson and limited the Hatters to 39 or fewer in three of those five contests. The Lady Vols have beaten SU by an average score of 98 to 35.3 in the teams' last three meetings.
Stetson's point totals of 33 in 2005 and 34 in 2011 are tied for the seventh and 10th fewest ever scored vs. Tennessee. Stetson's eight first-half points vs. UT in 1989 remain tied as the fewest by an opponent during the opening 20 minutes.
The Hatters' 14 second-half points vs. UT in 2011 stand as the third-fewest ever generated vs. the Lady Vols in the final 20 minutes of action. UT tied a school record with 46 defensive rebounds vs. Stetson on March 19th, 2011.
The series began to provide (then) UT standout Bridgette Gordon (1985-89) a game vs. a team from her hometown, which also happened to be Stetson's location — DeLand, FL.
Tennessee is 7-0 all-time vs. current members of the Atlantic Sun Conference. The last team from that conference UT faced was Lipscomb, which UT defeated in Nashville on December 7th, 2014, 85-51.
About the Tennessee Lady Vols
Tennessee is coming off its best road win since February 19th, 2007, when the Lady Vols knocked off a #7/7 LSU squad, 56-51, in Baton Rouge. The Lady Vols staved off a potential second straight loss on December 19th when they upset #7/7 Oregon State in Corvallis, 53-50, in front of a raucous crowd of 8,223.
It was the highest ranked team UT had beaten in almost a calendar year, as the 2014-15 team toppled a #7/7 Stanford squad in Knoxville on December 20th, 2014. The win over OSU in Corvallis was the Beavers' first loss at home since Notre Dame prevailed on December 29th, 2013.
The Lady Vols, who've struggled from the field all season, were the first team to shoot more than 40% from the field (.439) vs. Oregon State this season. That field goal percentage was UT's third-best of the season and highest since shooting .486 vs. East Tennessee State.
Tennessee started its sixth different lineup of the season vs. Oregon State, as Holly Warlick sent Bashaara Graves, Kortney Dunbar, Mercedes Russell, Jaime Nared and Andraya Carter onto the floor. UT's starting five at OSU actually was its third different unit in as many games on the road swing. That lineup helped Tennessee surge to a 17-11 first-quarter lead and go up by 17, 35-18, at the half.
Tennessee's defensive effort limited the Beavers to a .308 shooting percentage, the second-lowest of the year behind a .265 effort by Central Arkansas in the opener.
As UT hosts Stetson, it will attempt to avoid back-to-back home losses for only the second time in school history. The Lady Vols lost to Virginia Tech, 57-43, on December 6th the last time they played at home.
Pat Summitt's 1996-97 squad is the only Lady Vol unit to lose back-to-back home games, doing so on December 8th vs. #5/5 Georgia (94-93 OT) and December 15th vs. #1/1 Stanford (82-65) as the nation's (then) No. 4/4 and No. 5/5 squad.
About The Stetson Hatters
Stetson enters with an 8-4 record and is 3-1 away from home this season. SU is coming off a disappointing loss in the 28th Hatter Classic, its own tournament, falling to in-state foe Georgia State, 80-72, in overtime on December 21st. Prior to that setback, the Hatters had put together a string of five consecutive wins.
Stetson suffered a loss at SEC opponent Georgia in the second game of the season, 76-55, and fell to Minnesota (72-69) and Boise State (71-65) by respectable margins at the San Juan Shootout against its most notable opponents.
Junior guard Brianti Saunders fuels the Stetson attack, averaging 18.7 points per contest. On December 20th, Saunders torched Georgia Southern for a school-record 40 points, connecting on 12 of 16 attempts from the field, including four of six from three-point range. She also hit 12 of 13 free throws and tossed in eight rebounds in 35 minutes.
SU was more balanced in its last game, an 80-72 OT loss to Georgia State. Saunders led the way with 17 points, followed by Aisha Turner with 16, DeAsia Beal with 13 and Breana Bey with 11 to go along with 17 rebounds.
A three-time Atlantic Sun Conference champion as a head coach, Lynn Bria is in her eighth season at the helm of Stetson women's basketball. Bria is 139-99 leading the Hatters, guiding the program to 20-win seasons in each of the past five years.
Trending Topics
Tennessee recorded its two lowest turnover totals the past two games, tying its (then) season low vs. Stanford with 14 and then committing only nine miscues vs. Oregon State. That was the lowest total since UT had only eight turnovers at South Carolina on February 23rd, 2015.
Tennessee has held three of its last five opponents to 51 points or fewer.
Tennessee made zero three-pointers vs. Oregon State, marking the first time since last year's OSU game that the Lady Vols had failed to hit a trey. UT only fired two threes vs. OSU, their lowest total since trying only one vs. Fla. on January 21st, 1999.
Mercedes Russell is the only Lady Vol to start every game this season. Since returning from being sidelined with a broken left hand for the first nine contests, Jaime Nared has started UT's last two games.
Three different Lady Vols have led Tennessee in rebounding the past three games (Graves-13, Russell-8, DeShields-9).
Tickets/Promotions
www.UTtix.com
1.800.332.VOLS (8657)
Broadcast Information
Online | SEC Network Plus
Play by Play: Bob Kesling
Analyst: Brittany Jackson
Radio | Lady Vol Network
Play by Play: Mickey Dearstone
---
Online/Mobile
www.UTsports.com
Free audio stream only
www.WatchESPN.com
Free video stream to registered cable subscribers