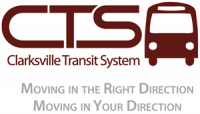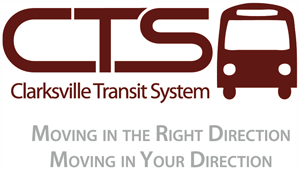 Clarksville, TN – Due to the freezing rain/sleet/snow currently falling in Clarksville, Clarksville Transit System (CTS) is running snow routes only today, January 22nd, 2016. This means that we are staying on main roads and avoiding areas that have hills.
If you live or work in an area with hills, you will need to get to a main road to catch the bus. Please use caution, the ground is slick.
Stay tuned to the CTS and City of Clarksville websites or CTS Facebook page for any updates.