Nashville, TN – Three Clarksville, Tennessee men were sentenced for shooting and killing a man during a home-invasion robbery, announced David Rivera, U.S. Attorney for the Middle District of Tennessee and Assistant Attorney General Leslie R. Caldwell of the Justice Department's Criminal Division
Jerry Dinkins, 27, was sentenced today to 300 months in prison by Chief U.S. District Judge Kevin H. Sharp of the Middle District of Tennessee. Cornell Oliver, 24, and Blake Wright, 26, were sentenced on December 2nd, 2015, to 300 months and 285 months in prison, respectively, by Judge Sharp.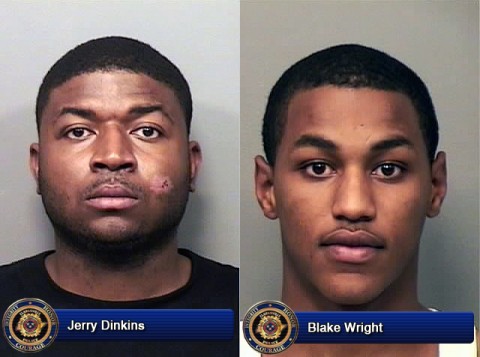 According to the plea agreements, on October 27th, 2010, Oliver, Dinkins and Wright planned a home-invasion robbery targeting a Clarksville house where a man was known to cook and sell substantial amounts of crack cocaine and to have large amounts of cash.
When the defendants arrived at the house, at least eight people were inside and one of the defendants kicked open the door.
The defendants then entered and demanded money and drugs from the victim, and one of the defendants proceeded to hit the victim with a gun. The defendants forced the victim outside after he indicated that he did not have money or drugs.
People inside the house then heard multiple gunshots, but did not see which defendant fired the weapon. The defendants then fled, and the victim was pronounced dead at the scene.
The Clarksville Police Department and the Drug Enforcement Administration investigated the case. Assistant U.S. Attorney Lynne T. Ingram of the Middle District of Tennessee and Trial Attorney Laura Gwinn of the Criminal Division's Organized Crime and Gang Section prosecuted the case.