Topic: Justice Department
Nashville, TN – Three Clarksville, Tennessee men were sentenced for shooting and killing a man during a home-invasion robbery, announced David Rivera, U.S. Attorney for the Middle District of Tennessee and Assistant Attorney General Leslie R. Caldwell of the Justice Department's Criminal Division
Jerry Dinkins, 27, was sentenced today to 300 months in prison by Chief U.S. District Judge Kevin H. Sharp of the Middle District of Tennessee. Cornell Oliver, 24, and Blake Wright, 26, were sentenced on December 2nd, 2015, to 300 months and 285 months in prison, respectively, by Judge Sharp.
«Read the rest of this article»

Nashville, TN – Two Tennessee men pleaded guilty to using a firearm to kill during a home invasion robbery they conducted on May 7th, 2011, announced U.S. Attorney David Rivera of the Middle District of Tennessee and Assistant Attorney General Leslie R. Caldwell of the Justice Department's Criminal Division.
Demario Winston, 27, of Clarksville, Tennessee, and Michael Massey, 26, of Lexington, Tennessee, pleaded guilty before Chief District Court Judge Kevin H. Sharp of the Middle District of Tennessee to conspiracy to commit Hobbs Act Robbery and use of a firearm in a crime of violence resulting in death.  Massey also pleaded guilty to attempted Hobbs Act Robbery. «Read the rest of this article»
More than 200 Actions Taken In Past Week in 23 States
Washington, D.C. – The Internal Revenue Service and the Justice Department today announced the results of a massive national sweep cracking down on suspected identity theft perpetrators as part of a stepped-up effort against refund fraud and identity theft.
Working with the Justice Department's Tax Division and local U.S. Attorneys' offices, the nationwide effort targeted 105 people in 23 states. The coast-to-coast effort took place over the last week and included indictments, arrests and the execution of search warrants involving the potential theft of thousands of identities and taxpayer refunds. In all, 939 criminal charges are included in the 69 indictments and informations related to identity theft. «Read the rest of this article»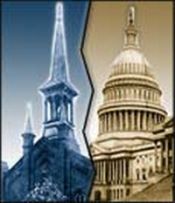 From radioactive clergy to media inquisitions, religion was a hot topic in this year's race to the White House, according to editors of Church and State Magazine.
The role of religion in the presidential campaign tops the 2008 "Top Ten" list of top church-state stories, according to the editors of Church & State. The monthly magazine published by Americans United for Separation of Church and State, is the nation's only news periodical devoted exclusively to the intersection of religion and government.
Said Church & State publisher Barry W. Lynn, "It was a wild and crazy year. To tell you the truth, I'm glad it's coming to a close. I'm hopeful 2009 will be a lot better."
After studying the past 12 months of news, the editors selected the following 10 stories as the most important and most interesting church-state developments for the year. «Read the rest of this article»
NAACP charges Tennessee Code and Civil Rights violations in Clarksville's proposed redevelopment ordinance.
Jimmy Garland Sr., president of the Clarksville Chapter of the NAACP, has contacted the Justice Department in Washington, D.C., and the HUD (Housing and Urban Development) office in Nashville, charging that the controversial Clarksville Downtown Redevelopment and Urban Renewal Plan does not adhere to Tennessee Codes and will have a detrimental effect on "mostly the poor, elderly and minorities residents of this inner city community." The plan has been highly touted by city officials, Mayor Johnny Piper, and the Downtown Business Partnership (DDP).
Garland further charges that the plan is a possible "civil rights infraction" by the Clarksville City Council. The Council is scheduled to hold a second reading and a final vote on the ordinance Thursday evening during a special session scheduled for 7:30 p.m. in City Council Chambers at 108 Public Square.
"No real plan has been introduced that will define the actual areas to be redeveloped and which properties are actually blighted within the targeted area," Garland said.
Clarksville NAACP President Jimmie Garland Sr. [center] stands with irate property owners outside a "public" hearing on the "blight" bill. «Read the rest of this article»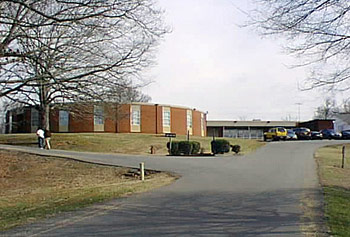 [Nashville TN] A black human rights organization in Nashville has asked the U.S. Department of Justice to conduct a criminal investigation and initiate civil litigation against a Middle Tennessee juvenile prison where two teens have been choked to death since 2005.
The organization, Power to the People, in a complaint to the special litigation section of the DOJ, charges that children detained at the Chad Youth Enhancement Center are subjected to "horrid" conditions and "cruel mistreatment." Located in Ashland City, the juvenile prison houses about 90 troubled youth between the ages of 7 and 17, a large number of whom are black. «Read the rest of this article»