Austin Peay Sports Information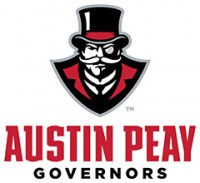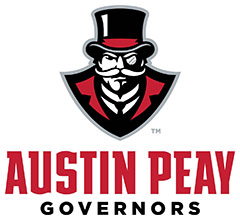 Clarksville, TN – Austin Peay State University athletics literally have been family affairs for Dave Luther and Ed Baggett, who will be inducted into the Governors Club Red Coat Society, Saturday.
A reception is scheduled for 2:45pm prior to the 4:00pm women's game against Murray State and the duo will be honored prior to the Governors-Racers' 6:30pm game. The Red Coat Society, now in its 13th year, serves as a Hall of Fame of service for the Governors Club, APSU's Athletics booster club.
Luther has been an APSU Governors fan and Govs Club member for three decades. During this time, he has been a season ticket holder for many sports including football, basketball and baseball.
He served as a Govs Club board member for nearly 20 years, assisting in many projects and fundraisers. In particular, he has been active in the APSU scholarship raffle as well as the basketball fundraiser.
The longtime owner of Cato's Exterminating, Luther's support of APSU athletics often found him using his exterminating expertise in the Dunn Center or in dormitories where student-athletes were housed. Cato's has been a longtime Governors Sports Network sponsor. His wife, Phyllis, has been alongside for most the games. His oldest son, Michael, once played football for the Govs, and remains a longtime fan and supporter. Mike, along with sons Jason and Kyle, all are Austin Peay graduates and supporters.
In fact, when Dave elected to step away from the Govs Club Board, he suggested his son Kyle as his replacement—Kyle later became Govs Club President. Dave's two grandchildren already are Governors fans.
Baggett has been a lifelong Montgomery County resident and public servant, including a longtime Austin Peay supporter. He helped initiate the East Montgomery County Volunteer Fire Department, serving as one of the early fire chiefs. He has been Montgomery County District 3 Commissioner since 2002.
For years working at Montgomery County Paving Company and later as general manager/co-owner of Hollis and Hollis Group, Inc., Baggett provided sand for the Governors Baseball team for a variety of purposes for field maintenance. Now Deputy Director of the Montgomery County Emergency Management Agency, Baggett has been heavily involved in various fundraisers, including the annual Governors Bass Tournament and the APSU Scholarship Raffle.
Baggett also can be found on the grill for various fundraisers and cookouts plus helping host the Governors Club tailgate events at home football games.
His passion for Austin Peay has been passed along to his children. Son Josh, like Michael Luther, was a former walk-on football player and now an extremely active Govs club member. He and sister Payton are both Austin Peay graduates, with Josh now serving Montgomery County School Board chairman.
Originally the Red Coat Society ceremony was scheduled for January 30th (Eastern Illinois games), but inclement weather forced postponement.
To be eligible for the Red Coat Society, an individual must be a member in good standing of the Governors Club for at least five years, must have supported the athletic programs at Austin Peay through financial contributions or participation in Governors Club fundraisers and other events, must have supported more than one sport both at home and away whenever possible and must be recognized within the APSU community for his association with Austin Peay athletics.