Tennessee (12-13/5-7 SEC) at #14/#14 Kentucky (19-6/9-3 SEC)
Thursday, February 18th, 2016 | 7:01pm ET/6:01pm CT
Lexington, KY | Rupp Arena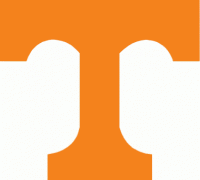 Knoxville, TN – Tennessee is headed to Lexington for the second edition of this year's border battle with Kentucky. The Vols meet the 14th-ranked Wildcats on Thursday with tipoff from Rupp Arena set for 7:00pm ET/6:00pm CT on ESPN.
Tennessee (12-13, 5-7 SEC) picked up a memorable victory in this season's first meeting between the two programs, rallying from a 21-point first half deficit to claim an 84-77 win at Thompson-Boling Arena. That victory snapped a two-game losing streak to Kentucky (19-6, 9-3 SEC) and marked one of the largest comeback victories in program history.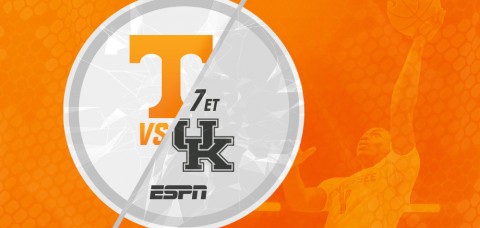 The Wildcats have rallied since that result, however, picking up three consecutive victories and doing so in convincing fashion. In its first game after falling in Knoxville, Kentucky topped Florida 80-61 in Lexington.
That performance was followed by an 82-48 victory over Georgia last Tuesday and an 89-62 win at South Carolina on Saturday.
UK got a major boost from sophomore Tyler Ulis and freshman Jamal Murray last week, as the duo combined for 53.2 percent of the Wildcats' scoring over their two victories. Ulis notched 14 points and eight assists against UGA and followed that with a monster showing at South Carolina, posting 27 points and 12 assists.
Murray, on the other hand, dropped 24 on the Bulldogs and 26 on the Gamecocks. For their efforts, Ulis and Murray were tabbed the SEC's Player and Freshman of the Week, respectively.
For the year, Murray leads UK averaging 18.8 points per game while Ulis follows at 16.7.
Tennessee will be looking for another big performance out of senior Kevin Punter Jr. The Bronx, New York, native ranks second in the SEC at 22.3 ppg, but is averaging a whopping 27.6 ppg when facing ranked opponents. Punter finished with 27 points in the Vols' win over Kentucky earlier this month.
The Wildcats have not lost at home this season, boasting a 14-0 record at Rupp Arena. In all, UK has won 34 consecutive home games dating to a 71-67 overtime loss to Arkansas on February 27th, 2014. Tennessee's last win in Lexington came in 2006 when the 11th-ranked Vols topped the Wildcats by a score of 75-67.
The Vols will have a quick turnaround following Thursday's contest, returning home to face LSU on Saturday. That game tips off at 5:30pm ET/4:30pm CT and will be televised on ESPNU.
Inside the Series
Overall: Kentucky leads, 151-68
In Knoxville: UK leads, 52-48
In Lexington: UK leads, 88-16
Neutral Sites: UK leads, 11-4
Current Streak: Tennessee has won one
Last Meeting: Tennessee won, 84-77, in Knoxville 2/2/16
Barnes vs. Kentucky: 2-2
Barnes vs. Calipari: 3-2
About the Kentucky Wildcats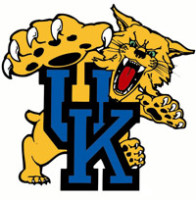 Kentucky is 19-6 (9-3 SEC) in its seventh season under coach John Calipari. Its RPI stands at No. 13, and the Cats have won three straight since falling in Knoxville on February 2nd. Kentucky is ranked No. 14 in both the current AP Top-25 poll and the coaches' poll.
Kentucky ranks ninth nationally in blocked shots (5.7 bpg), 28th in the country in scoring margin (+11.9), 32nd in field-goal percentage (.476) and 36th in rebound margin (+5.9).
Senior forward Alex Poythress is a native of Clarksville, Tennessee. He has missed UK's last three games with a right knee injury. Sophomore point guard Tyler Ulis set career highs with 27 points and 12 assists as Kentucky won at South Carolina on Saturday. He leads the SEC in assists with 6.7 per game. Freshman and leading scorer Jamal Murray has made at least one 3-pointer in every game this season.
UK's roster features four McDonald's All-Americans (Poythress, Ulis, Isaiah Briscoe and Marcus Lee).
Last Meeting with Kentucky
Down as many as 21 points, the Tennessee Volunteers rallied to earn an 84-77 victory over No. 20 Kentucky February 2nd at Thompson-Boling Arena in the 219th meeting between the two programs.
Kevin Punter
Jr., the SEC's second-leading scorer, led the Vols with 27 points, including hitting 11-of-12 from the free-throw line. Fellow senior
Armani Moore
scored 18 points and pulled down a team-high 13 rebounds.
Detrick Mostella
had 13 points, while
Admiral Schofield
added 11.
The Vols trailed the Wildcats, 34-13, with 5:46 to go in the opening half, but chipped away at the UK advantage over the final minutes to pull within six, 42-36, at the break.
UT took its first lead, 56-54, on a Mostella 3-pointer with 14:09 to play. Kentucky would take the lead back moments later, but the Vols kept fighting. A 3-pointer from Moore tied the game at 63 with 11:10 to go and Tennessee would not trail again.
From the point that it trailed by 21, Tennessee outscored Kentucky 71-43 over the final 25:32. The Vols won the battle on the boards, 37-36. UT's bench outscored UK's 26-4 and scored 14 points on 11 Kentucky turnovers.
Tennessee hit its first 21 shots from the free-throw line and finished the night 30-of-34 from the stripe. The Vols made their final five attempts from the line over the final 37 seconds to seal the victory.
Jamal Murray led the Wildcats with 21 points, one of four UK players in double figures. Tyler Ulis scored 20, Alex Poythress 14 and Isaiah Briscoe 10.
Series Notes
The Kentucky series is UT's oldest and most-played among SEC opponents. The Vols and Wildcats first met on February 5th, 1910, and have clashed 219 times over the years.
Since the AP poll was established, an unranked UT team has beaten a ranked Kentucky team 18 times.
No program in college basketball has logged more wins over Kentucky than Tennessee (68).
Kentucky is one of only three SEC?schools (along with Alabama and Missouri) to lead its all-time series against the Volunteers.
Four Tennessee All-Americans were Kentucky natives: Allan Houston, Chris Lofton, Danny Schultz and Paul "Lefty" Walther.
Alexander and Murray were Roomies
Tennessee freshman Kyle Alexander and Kentucky freshman Jamal Murray are close friends who were classmates for two years at Orangeville Prep in Mono, Ontario, Canada. They were roommates during the 2014-15 academic year.
Alexander and Murray also were AAU teammates with the CIA Bounce program in the summer of 2014. That program had previously produced NBA Draft picks Anthony Bennett (2013) and Andrew Wiggins (2014).
Barnes and Calipari: 1,200+ Wins
Thursday game features the two winningest coaches (total career Division I wins) in the SEC.
Rick Barnes
is the league's active leader in career wins, with 616. John Calipari is a close second with 612 victories to his credit.
Among all active Division I head coaches, Barnes and Calipari rank eighth and ninth, respectively.
Barnes and Calipari became friends while working a Pitt basketball camp in the late 1970s. The star player at that camp? Current Arizona head coach Sean Miller.
Broadcast Information
TV | ESPN
Play by Play: Joe Tessitore
Analyst: Sean Farnham
Reporter: Seth Greenberg
Producer: Jim Gaiero
---
Radio | Vol Network
Play by Play: Bob Kesling
Analyst: Bill Justus
Engineer: Tim Berry
---
Satellite Radio
Sirius: Channel 83 (UK feed)
XM: Channel 190 (UK feed)
---
Online/Mobile
www.UTsports.com
Free audio stream only
www.WatchESPN.com
Free video stream