Topic: Ontario Canada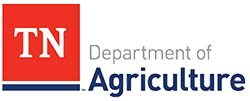 Nashville, TN – The U.S. Department of Agriculture's Animal and Plant Health Inspection Service (APHIS) has confirmed the presence of box tree moth, Cydalima perspectalis, in the United States and Tennessee is a state that may have received infested boxwood plants.
«Read the rest of this article»

Cape Girardeau, MO – Austin Peay State University soccer team's Claire Larose, Renee Semaan, and Anna McPhie of the all received All-Ohio Valley Conference honors (as selected by the OVC women's soccer coaches and sports information directors), Thursday, at the OVC Soccer Banquet.
«Read the rest of this article»
Tennessee Vols (4-5 | 1-4 SEC) vs. #11/12/12 Kentucky (7-2 | 5-2 SEC)
Saturday, November 10th, 2018 | 2:30pm CT
Knoxville, TN | Neyland Stadium | TV: SEC Network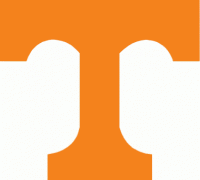 Knoxville, TN – After a victory over Charlotte on Homecoming last week, the Tennessee Vols football team jumps back into Southeastern Conference play this Saturday as No. 11 Kentucky visits Neyland Stadium.
Kickoff for the game is set for 2:30pm CT on the SEC Network. John Congemi (play-by-play) and Taylor Zarzour (analyst) will have the call with Kris Budden reporting from the sidelines. Vol Network radio affiliates will have a live audio broadcast with Bob Kesling, Tim Priest and Brent Hubbs. Sirius (Channel 135) and XM satellite radio (Channel 210) will also carry the game.
«Read the rest of this article»
Tennessee vs. Carson-Newman
Thursday, November 2nd, 2017 | 6:00pm CT
Knoxville, TN | Thompson-Boling Arena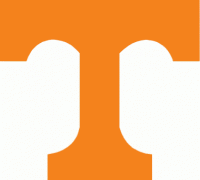 Knoxville, TN – Tennessee plays its first of two exhibition games of the 2017-18 preseason Thursday when it welcomes Carson-Newman to Thompson-Boling Arena for a 6:00pm CT tip.
Thursday's game telecast (broadcast) will be available via the internet through SEC Network + or the WatchESPN app. Visit WatchESPN.com or download the WatchESPN app to view the game on a computer or mobile device. Roger Hoover (play-by-play), Vincent Yarbrough (analyst) and Maddy Glab (reporter) will call the action.
Fans can also tune into their local Vol Network station to catch Bob Kesling describing the first basketball action of the season.
«Read the rest of this article»
American Heart Association Rapid Access Journal Report
Dallas, TX – Nearly one in five people who reported the greatest number of cardiac risk factors did not believe they needed to improve their health, according to new research in Journal of the American Heart Association, the Open Access Journal of the American Heart Association/American Stroke Association.
While most people in the study at the highest risk for a heart attack were more likely to agree on needed health improvements, more than half of those perceiving this need identified barriers to change, which were most commonly lack of self-discipline, work schedule and family responsibilities.
«Read the rest of this article»
APSU Sports Information

Clarksville, TN – Austin Peay State University women's soccer team announced Wednesday the addition of 10 players who signed national letters of intent to join the 2017 roster this fall.
«Read the rest of this article»
Tennessee (12-13/5-7 SEC) at #14/#14 Kentucky (19-6/9-3 SEC)
Thursday, February 18th, 2016 | 7:01pm ET/6:01pm CT
Lexington, KY | Rupp Arena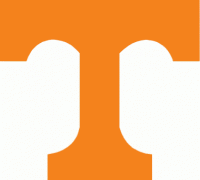 Knoxville, TN – Tennessee is headed to Lexington for the second edition of this year's border battle with Kentucky. The Vols meet the 14th-ranked Wildcats on Thursday with tipoff from Rupp Arena set for 7:00pm ET/6:00pm CT on ESPN.
Tennessee (12-13, 5-7 SEC) picked up a memorable victory in this season's first meeting between the two programs, rallying from a 21-point first half deficit to claim an 84-77 win at Thompson-Boling Arena. That victory snapped a two-game losing streak to Kentucky (19-6, 9-3 SEC) and marked one of the largest comeback victories in program history.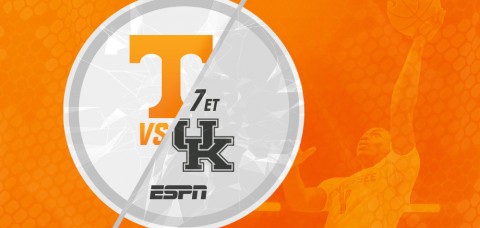 «Read the rest of this article»
American Heart Association Meeting Report
Orlando, FL – People who moved from a neighborhood that required a vehicle to run errands to one that made walking-errands convenient were significantly less likely to have high blood pressure than people who moved from one low-walkability neighborhood to another low-walkability neighborhood, according to research presented at the American Heart Association's Scientific Sessions 2015.
To determine a neighborhood's walking friendliness, researchers used Walk Score®, which rates neighborhoods from 1 to 100 for accessibility by foot to stores, parks, schools and other destinations. "Walker's Paradise" neighborhoods received a score of 90 or greater. Walk Score® is an open-access walkability index available at www.walkscore.com.
«Read the rest of this article»
Written by Guy Webster and D.C. Agle
NASA's Jet Propulsion Laboratory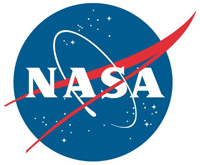 Pasadena, CA – NASA's Mars Curiosity team has almost finished robotic arm tests in preparation for the rover to touch and examine its first Martian rock.
Tests with the 7-foot (2.1-meter) arm have allowed the mission team to gain confidence in the arm's precise maneuvering in Martian temperature and gravity conditions. During these activities, Curiosity has remained at a site it reached by its most recent drive on September 5th. The team will resume driving the rover this week and use its cameras to seek the first rock to touch with instruments on the arm.
«Read the rest of this article»
APSU Sports: Austin Peay Women's Soccer

Clarksville, TN – Looking to bolster its 2012 offensive presence, Austin Peay State University women's soccer team has signed Jenny Musick, of Decatur, IL, to a National Letter of Intent.
«Read the rest of this article»