Tennessee vs. Carson-Newman
Thursday, November 2nd, 2017 | 6:00pm CT
Knoxville, TN | Thompson-Boling Arena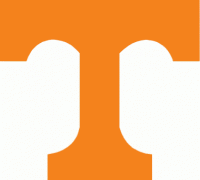 Knoxville, TN – Tennessee plays its first of two exhibition games of the 2017-18 preseason Thursday when it welcomes Carson-Newman to Thompson-Boling Arena for a 6:00pm CT tip.
Thursday's game telecast (broadcast) will be available via the internet through SEC Network + or the WatchESPN app. Visit WatchESPN.com or download the WatchESPN app to view the game on a computer or mobile device. Roger Hoover (play-by-play), Vincent Yarbrough (analyst) and Maddy Glab (reporter) will call the action.
Fans can also tune into their local Vol Network station to catch Bob Kesling describing the first basketball action of the season.
Tennessee is entering its 108th season of basketball and its third season under head coach Rick Barnes. The regular season begins next Friday, November 10th when Presbyterian comes to Rocky Top (6:00pm CT, SEC Network +).
Last week, the NCAA approved a waiver enabling Clemson to host a men's basketball charity exhibition game against Tennessee on Sunday, November 5th, at Littlejohn Coliseum, with net proceeds going toward hurricane relief efforts in Texas and Florida. Tipoff for the exhibition is set for 11:30pm CT.
Admission is free, although donations to the Salvation Army's continued hurricane relief efforts in Texas and Florida are encouraged. The game will not be televised, and there will be no video stream available.
About Carson-Newman
Carson-Newman College is a private, liberal arts institution and NCAA Division II member located approximately 25 miles east of Knoxville in Jefferson City, Tennessee. The Eagles compete in the South Atlantic Conference.
Carson-Newman head coach Chuck Benson is a native of Newport, Tennessee (located about 50 miles east of Knoxville).
Benson served two separate stints on the Vols' staff, most recently as an assistant coach at Tennessee under Buzz Peterson during the 2003-04 and 2004-05 seasons. He also was an assistant coach under Wade Houston during the 1993-94 campaign before transitioning to an administrative assistant's role during the first two years of Kevin O'Neill's head coaching tenure on Rocky Top (1994-96).
From 1996-2003, Benson was the head coach at NAIA Martin Methodist College in Pulaski, Tennessee.
Former Vol Shane Williams on Eagles Coaching Staff
Former Tennessee point guard Shane Williams (1995-96) now works as an assistant coach at Carson-Newman.
A native of Johnson City, Tennessee, Williams graduated from Science Hill High School and attended Northeastern Oklahoma A&M before coming to UT for his final two collegiate seasons
As a Vol, Williams averaged 8.1 points, 3.6 rebounds and 3.4 assists while playing 37.7 minutes per game (a UT career record).
He started all 56 games in which he appeared under head coach Kevin O'Neill, and Williams later served as a graduate assistant on O'Neill's Tennessee staff during the 1996-97 season.
Before landing on staff at Carson-Newman, Williams coached at Science Hill HS as well as at Heritage High School in Maryville, Tennessee.
Last Meeting with Carson-Newman
Tennessee defeated Carson-Newman, 72-53, in exhibition play on November 3rd, 2011, in Thompson-Boling Arena.
UT held Carson-Newman to 16.7 percent shooting during the second half. The Eagles were limited to just 22 second-half points.
Tennessee forward Jeronne Maymon exploded for 10 points, 15 rebounds and four assists while also drawing two charges. His 15 boards were the most by a Vol since Wayne Chism grabbed 15 against Ole Miss on March 12th, 2010.
Roster Breakdown
The Vols' 2017-18 roster features 16 players (13 scholarship student-athletes) representing nine states as well as Ontario, Canada, and France.
There are five Vols who hail from the state of Tennessee, two from North Carolina and one each from Alabama, Delaware, Illinois, Missouri, Ohio, Texas and Virginia.
This is the first time since 2006-07 that the Vols' roster has not included at least one player from the state of Georgia.
Tennessee has one senior (a graduate transfer), five juniors, four sophomores and six freshmen (including three redshirt freshmen).
Thirteen Vols stand 6-5 or shorter, and three players are 6-6 or taller.
This is the tallest roster third-year head coach Rick Barnes has had at Tennessee. This season's team includes six players listed at 6-7 or taller. For each of the previous two seasons, UT had just three players listed at 6-7 or taller.
Summer European Tour a Success
Tennessee completed a 10-day European tour that saw them post a 3-0 record in exhibition play while visiting Barcelona and Valencia, Spain as well as Paris, France.
All three games were played against local professional clubs and were contested with a FIBA ball under international FIBA rules.
Chris Darrington finished the tour with the highest scoring average on the team (14.3 ppg)—barely edging out Lamonté Turner (14.0 ppg).
True freshman forward Derrick Walker averaged 13 points and eight rebounds over the three games.
Tennessee's top rebounders in Europe were forwards Grant Williams (9.3 rpg) and Kyle Alexander (9.0 rpg).
Shofield stepping into Leadership Role
Junior forward Admiral Schofield, is uniquely prepared to shoulder more of a leadership role heading into the 2017-18 season. He spent the 2016-17 academic year as one of 18 members of Tennessee's VOLeaders Academy program.
The first-of-its-kind program is a dynamic partnership between the UT Center for Leadership and Service, the Center for Sport, Peace and Society and the Athletics Department. By using their platform in sport, student-athletes admitted into the VOLeaders Academy learn how to positively impact their team, campus and local and global communities. The program aims to inspire student-athletes to find ways to use their passion of sport and their influence to enact positive change that transcends their athletic success.
And back in May of 2016, Schofield attended the Athletes in Action "Captain's Academy" leadership camp and conference in Xenia, Ohio.
Entering his third year with the Tennessee basketball program, Schofield is the most experienced returning Vol in terms of career minutes played (1,131). In 60 career games, the Zion, Illinois, native has averaged 7.9 points and 4.2 rebounds per game while shooting .449 from the field and .336 from 3-point range.
Three Vols Questionable
Three players on Tennessee's roster are questionable for Thursday's exhibition.
Junior guard Chris Darrington, a juco transfer, is nursing an ankle injury.
Redshirt freshmen John Fulkerson and Jalen Johnson each were recently cleared by team medical staff for full participation, but they are gradually working their way back from significant injuries/offseason procedures.
Barnes adds Scorer in Grad Transfer James Daniel III
Graduate transfer guard James Daniel III enrolled at Tennessee this past summer after scoring 1,933 career points—the most in Howard University's basketball history and just 342 shy of the MEAC's all-time scoring record.
For his career, Daniel enters the 2017-18 season averaging 21.5 points, 2.4 assists, 2.3 rebounds and 1.7 steals per game.
As a junior in 2015-16, Daniel led all Division I scorers with an average of 27.1 points per game (Oklahoma's Buddy Hield ranked second in the nation with 25.0 ppg).
Daniel's career shooting percentage stands at .366, including a .335 mark from 3-point range and an .822 mark at the charity stripe.
Daniel has averaged more than 30.0 minutes in each of his collegiate seasons, logging more than 3,000 total minutes (33.9 mpg) over his career.
He led the Bison in scoring in each of his three full seasons with the program and totaled 14 30-point games.
Daniel has failed to score in double figures only six times in 90 games played during his career.
He holds several Howard University season, game and career records, including 3-pointers attempted in a season (241, 2015-16), field goals attempted in a season (582, 2015-16), free throws attempted and made in a season (280-331, 2015-16) and 3-pointers made in a career (239).
Backcourt Depth a Strength
The addition of two veteran guards during the offseason has given Tennessee arguably its deepest backcourt of head coach Rick Barnes' tenure on Rocky Top.
Grad transfer James Daniel III and junior-college transfer Chris Darrington each are proven scorers who figure to provide significant contributions this season. Daniel was the leading scorer in all of Division I in 2015-16 (see next note), while Darrington was a first-team juco All-American last season.
Daniel and Darrington join a talented trio of returning underclassmen guards in Lamonté Turner (8.2 ppg), Jordan Bowden (7.9 ppg), Jordan Bone (7.2 ppg). Each member of that trio averaged at least 20 minutes per game last season.
Vol Sophomores look to build on Impressive Debut Campaign
Last season's Tennessee basketball freshmen combined to score 1,140 points, making that group the highest-scoring freshman class in program history.
Forward Grant Williams led the way with 402 points in 32 games (12.6 ppg). His 402 total points rank sixth all-time among Tennessee freshmen, trailing legendary names such as Bernard King (661), Allan Houston (609), Tobias Harris (521), Ernie Grunfeld (453) and Chris Lofton (410).
The next highest-scoring members of last year's freshman class were guards Lamonté Turner (263 points in 32 games; 8.2 ppg), Jordan Bowden (238 points in 30 games; 7.9 ppg) and Jordan Bone (166 points in 23 games; 7.2 ppg). Forward John Fulkerson added 47 points in 10 games (4.7 ppg) before suffering a season-ending injury.
The 1,140 points accounted for 47.8 percent of Tennessee's total point production last season.
Last year's freshmen also combined to account for 59.0 percent of the team's total assists and 57,7 percent of the team's total steals.
Williams Stalking Tennessee Blocks Leaders
Despite standing just 6-7, Grant Williams broke the Tennessee single-season record for blocks by a freshman last season. Williams posted 61 blocks in 32 games, destroying the previous record of 38, set by C.J. Black in 1996-97.
Williams' 61 blocks also ranked as the second-most ever recorded in a single season by a Vol (regardless of class). And his 1.9 bpg average ranked third all-time for a single season.
During Tennessee's win at Texas A&M on December 29th, 2016, Williams tied the UT record for blocks in a game, with six. Five other Vols share that record, including current Vols junior Kyle Alexander.
If Williams at least matches his blocks total from a season ago, he would rank tied for ninth on Tennessee's career leaderboard with two years of eligibility remaining.

RANK PLAYER HT. BLKS GAMES SEASON
1 C.J. Black 6-8 73 29 1997-98
2 Grant Williams 6-5 61 32 2016-17
3 Doug Roth 6-11 60 30 1988-89
4 C.J. Black 6-8 55 32 1999-00
5 Armani Moore 6-5 54 33 2015-16
6 Dyron Nix 6-7 53 29 1986-87
7 Marcus Haislip 6-10 51 33 2000-01
T-8 Wayne Chism 6-9 49 36 2007-08
T-8 Reggie Johnson 6-9 49 27 1977-78
10 Wayne Chism 6-9 48 37 2009-10
Vols' Roster Boasts International Flavor
Junior forward Kyle Alexander is just the second Canadian ever to letter for the Vols (joining Hamilton, Ontario, native Bobby Croft, 1967-70).
From his freshman to sophomore campaigns, Alexander saw an increase in his minutes, points, rebounds and blocks per game. His field-goal percentage also improved.
Tennessee head coach Rick Barnes boasts an impressive history of signing and developing Canadian standouts, including Cory Joseph (Toronto; now plays for the Toronto Raptors), Myck Kabongo (Toronto; now plays in Romania) and Tristan Thompson (Brampton, Ontario; now plays for the Cleveland Cavaliers).
Barnes added another international team member this season in true freshman wing Yves Pons, from Fuveau, France.
Pons—who was born in Port-au-Prince, Haiti—attended the INSEP (National Institute of Sport and Physical Education) Academy in Paris. Other notable INSEP basketball alums include Boris Diaw, Tony Parker and Ronny Turiaf.
Pons is Tennessee's first-ever men's basketball player from France and just the eighth international player in program history.
The Tennessee roster has included at least one international student-athlete every year since Barnes took over as head coach.
Anniversaries
The 2017-18 season marks the 10th anniversary of Tennessee's 2007-08 SEC Championship team. The Volunteers went 14-2 in SEC play and posted a final record of 31-5. Led by senior Wooden All-American guard Chris Lofton (15.5 ppg), the Vols reached the Sweet Sixteen in Charlotte, where they fell to Louisville. Tennessee's 31 total victories that season stand as a program record.
That 2007-08 team also holds the school record for total points in a season (2,946), assists in a season (637).
Also in 2007-08, Lofton set the school record for 3-pointers made in a season by draining 118 shots from beyond the arc.
Former UT All-American Gene Tormohlen, arguably the program's greatest all-time rebounder, logged five 20-20 games 60 years ago during the 1957-58 season. He accomplished the feat against Auburn, Florida, Georgia Tech, LSU and Auburn.
This season marks the 20th anniversary of C.J. Black recording a school-record for blocks in a season. He swatted 73 shots as a sophomore during the 1997-98 campaign. His 2.52 blocks per game that season also stand as a program record.
Tennessee moved into its current home facility, Thompson-Boling Arena, for the 1987-88 season. That year, the Vols set a school record for average home attendance, drawing 20,823 fans per game at their brand new venue. This season marks the 30th anniversary of Thompson-Boling Arena.