Topic: Paris France

Clarksville, TN – In March, Austin Peay State University (APSU) student Angel Arrington sat in her bedroom in Memphis, marking off days on a chalkboard the same way people do in prison movies.
«Read the rest of this article»

Clarksville, TN – Late that night, while Austin Peay State University (APSU) freshman Madison Morgan finished her laundry, French President Emmanuel Macron announced the European Union was closing its borders.
Beginning the next day at noon, no one would be able to fly out of France's Charles De Gaulle Airport. Morgan watched Macron on her smartphone.
«Read the rest of this article»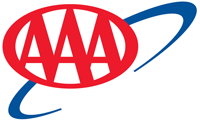 Nashville, TN – One-quarter of Americans plan to take an international vacation over the next 18 months, according to a recent AAA Travel survey. AAA's advance travel booking data suggests that many travelers will head to popular European destinations like Rome, London, Dublin and Paris, and warm-weather locales in Mexico and the Caribbean, including Cancun, Montego Bay and Punta Cana, with most travelers in search of unique experiences.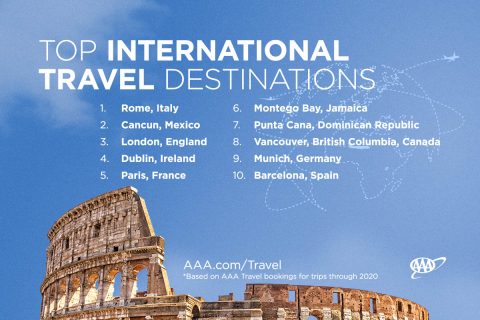 «Read the rest of this article»

Clarksville, TN – The Customs House Museum and Cultural Center is located in historic downtown Clarksville, Tennessee. Come explore an entire city block featuring large gallery spaces filled with fine art, science and history.
Some of the events in August at the Museum are:The Biggest and Most Important Things: A Duo Exhibition by Michelle & Aaron Grayum, Odyssey: An Exhibition of Recent Works by Paul Harmon, Jim Diehr: Imagined Perspectives, Revisiting New York: A Photographic Essay by Norman Lerner and Sunday Family Fun Learning Day: Create an Alien.
«Read the rest of this article»
Written by Sgt. James Griffin
1st Brigade Combat Team, 101st Airborne Division (AA) Public Affairs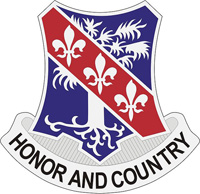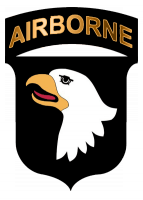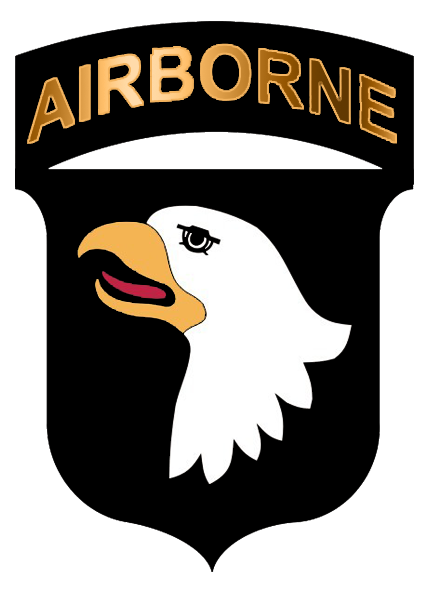 Fort Campbell, KY – By late fall of 1944, Allied forces had halted the German advance and secured Paris, France, during World War II. Victory seemed to be at hand. During the relative calm of the German retreat, 101st Airborne Division Soldiers, stationed in Champagne, began to plan a Christmas day football game, known as the "Champagne Bowl."
In mid-December, however, a German counterattack began in the Ardennes region, and 10,000 Soldiers of the 101st – having never played their game – were called upon to march north and partake in what we now know as the Battle of the Bulge.
«Read the rest of this article»
Tennessee vs. Carson-Newman
Thursday, November 2nd, 2017 | 6:00pm CT
Knoxville, TN | Thompson-Boling Arena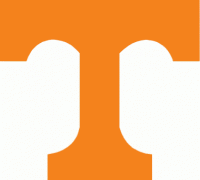 Knoxville, TN – Tennessee plays its first of two exhibition games of the 2017-18 preseason Thursday when it welcomes Carson-Newman to Thompson-Boling Arena for a 6:00pm CT tip.
Thursday's game telecast (broadcast) will be available via the internet through SEC Network + or the WatchESPN app. Visit WatchESPN.com or download the WatchESPN app to view the game on a computer or mobile device. Roger Hoover (play-by-play), Vincent Yarbrough (analyst) and Maddy Glab (reporter) will call the action.
Fans can also tune into their local Vol Network station to catch Bob Kesling describing the first basketball action of the season.
«Read the rest of this article»
Written by Mari-Alice Jasper
Fort Campbell Public Affairs Office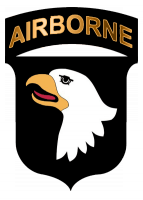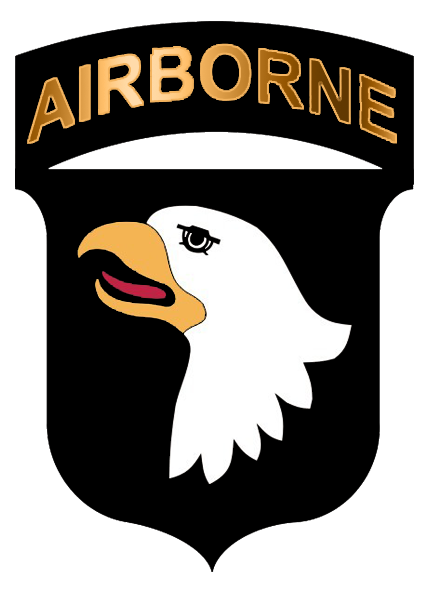 Fort Campbell, KY – No more than five-feet tall, dressed in slacks and a blouse, Frances Cutler Hahn, a Holocaust survivor, confidently approached the podium at the center of the Fort Campbell High School gym April 24th, 2017, to share her life story.
Cutler Hahn was a hidden Jewish child during World War II. In 1936 her parents Cyla and Shlomo immigrated to France from Poland in search of a better life. Two years later Frances was born in Paris. When she was 2-years-old, the Nazis invaded Paris.
One year later, Frances' parents put her in a children's home for protection. When that became unsafe she was moved to live with a Catholic Family on a farm. In 1942, her mother died in the Auschwitz concentration camp. Her father died from combat wounds four years later.
«Read the rest of this article»

Clarksville, TN – When German-born Angelika Schrobsdorff returned to her home country in 2006 after decades abroad, the accomplished writer and Holocaust survivor said it was her hope to "die in my own language."
Schrobsdorff would ultimately receive her wish, dying in Berlin in 2016 at the age of 88.
«Read the rest of this article»

Clarksville, TN – The Austin Peay State University Department of Art and Design, with support from the APSU Center of Excellence for the Creative Arts, will welcome internationally recognized artist Lalla Essaydi to campus for a visiting artist lecture at 7:00pm on Thursday, November 10th in Trahern 401.
Essaydi's lecture will conclude the fall portion of the department's Visiting Artist Speaker Series.
«Read the rest of this article»

Clarksville, TN – Dr. Dewey Browder, retired chair of the Austin Peay State University Department of History and Philosophy, is interested in all things European. He is particularly fond of German foods, and among the delicacies he favors are Schnecken, which are more commonly known here by the French name "escargots."
In his living room, which is crowded with books on European history, dozens of German nutcrackers stand on the mantle to commemorate the holiday season.
«Read the rest of this article»