UT Athletics Department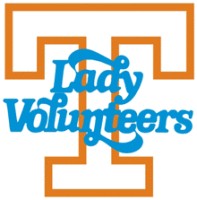 Tuscaloosa, AL – Bashaara Graves led Tennessee with 15 points, but the Lady Vols could not battle back from an 11-point halftime deficit, falling to Alabama, 54-46, on Thursday at Foster Auditorium.
The loss ended Tennessee's (16-12, 7-8 SEC) 42-game winning streak against Alabama (15-13, 4-11) and marked the Lady Vols' first-ever loss in Tuscaloosa. UT's last loss to Alabama entering Thursday was on March 3rd, 1984.
Graves finished with 15 points and eight rebounds. Mercedes Russell recorded a double-double with 10 points and 11 rebounds. Jaime Nared added 13 points and seven boards.
Alabama's Karla Middlebrook scored 12 of her 13 points in the first half. Hannah Cook had a double-double with 10 points and 10 rebounds.
Late in the game, Tennessee went on an 8-0 run to pull to within 45-42. Mercedes Russell scored on a fast-break layup with 2:21 remaining to make it a one-possession game. Alabama outscored UT, 9-4, to close the game.
Tennessee struggled in the first half, going 6-of-30 from the floor and 0-of-7 from 3-point range.
The Crimson Tide shut out the Lady Vols over the first 5:28 of the second quarter to build a six-point lead at 20-14 and limited UT to three points in the quarter. Alabama took a 28-17 into halftime.
Alabama led 14-13 after the first quarter. Nikki Hegstetter hit a jumper with four seconds left to give the Crimson Tide the lead.
Series vs. Alabama
Tennessee is 49-3 all-time against Alabama and 18-1 against the Crimson Tide in Tuscaloosa.
The Lady Vols had won the previous 42 games in the UT-Alabama series entering Thursday's game.
Bashaara Graves Moves Up Career Lists
Bashaara Graves collected eight rebounds in the game and now has 979 for her career. She passed Tennessee legend Candace Parker (972 from 2005-08) for sixth place on Tennessee's all-time rebounding list. She is 15 away from Mary Ostrowski (994 from 1980-84) and fifth place.
With 15 points, Graves also passed Shelia Collins (1,423 points from 1981-85) for 25th place on UT's all-time scoring list. Graves now has 1,428 career points and is 30 points away from Cindy Brogdon (1,458 from 1977-79) and 24th place.
Double-Double For Mercedes Russell
With 10 points and 11 rebounds, Mercedes Russell picked up her 10th double-double of the season, tying Debbie Groover and Karla Horton for the fourth-most by a UT sophomore.
Russell is the 15th player to record 10 double-doubles in a season, a feat that has been accomplished 22 times in school history. Russell is 10th among active players in double-doubles with all 10 in her career coming this season.
Up Next
The Lady Vols conclude their regular-season schedule against Georgia on February 28th at Thompson-Boling Arena. Tip-off is slated for 1:00pm ET/12:00pm CT on ESPN2.
Tennessee is 49-15 all-time against Georgia and 20-4 all-time against the Lady Bulldogs in Knoxville, TN. UT has won the last nine games in the series