APSU Sports Information

Athens, GA – Austin Peay State University's softball team only allowed Western Carolina to score in one inning, Sunday in the final day of the 13th Annual Georgia Softball Classic, but that inning turned out to be the downfall for the Lady Govs in a 5-2 loss.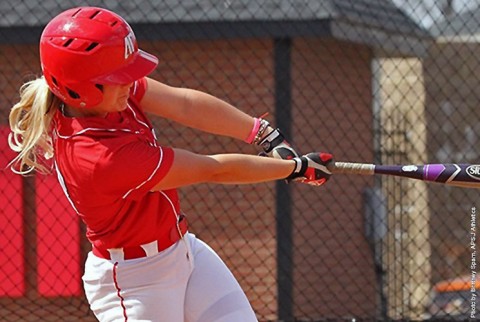 The Lady Govs (2-12) entered the top of the third inning leading 1-0, but the Catamounts (14-7) got their first two batters of the inning on via a hit by pitch and single, with Kara Salvo following with a triple to give Western Carolina a 2-1 lead.
But the Catamounts weren't through, as they recorded three more hits in the inning in scoring three more runs to take a 5-1 lead.
Austin Peay would respond with a run of its own in the bottom of the inning, aided by two Western Carolina errors, but they would get no closer with the Catamounts getting out of two possible scoring innings by Austin Peay by turning double plays to end threats.
The Lady Govs had taken a 1-0 lead in the bottom of the first inning on an RBI single by Kendall Vedder, scoring Chandler Groves – who had opened the inning with a single.
Danielle Liermann led the Lady Govs with two hits, while Kacy Acree, Savanna Oliver and Mel Pavel also recorded hits in the loss.
Austin Peay is off until next Saturday, then the open the home part of the 2016 schedule by hosting Arkansas-Pine Bluff at Cheryl Holt Field in a doubleheader, beginning at 4:00pm.