APSU Sports Information

Macon, GA – Austin Peay State University's baseball team could not keep Mercer off the board in a 14-4 nonconference loss, Sunday afternoon, at Claude Smith Stadium. With the win, Mercer claimed the three-game series, 2-1.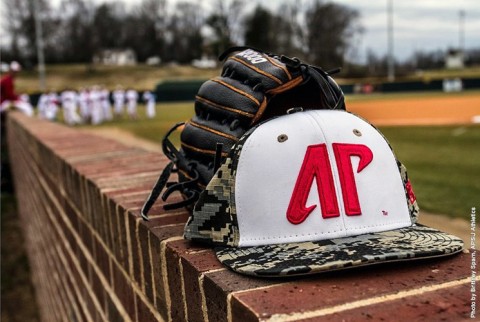 After Austin Peay (5-6) jumped out to the early lead in the series' first two games, Mercer (9-3) turned the gables in the series finale. The Bears struck for three runs in the first, including catcher Charlie Madden's two-run home run. Mercer tacked on single runs in the third and fourth to build a 5-0 lead.
The Governors would break through in the fifth when shortstop Clayton Smithson hit a two-run home run to right field. But Mercer responded in its half of the frame when Madden hit a solo home run – his second of the game.
Austin Peay got that run back in the sixth as first baseman Dre Gleason drove a solo home run to right field, getting APSU within 6-3. The Bears responded emphatically in their half of the inning, scoring four runs courtesy a home run, two doubles and a single, pushing their lead to 10-3 and never looked back.
Governors starter Zach Neff (0-3) suffered the loss after allowing six runs on seven hits in five innings.
Designated hitter Alex Robles and second baseman Garrett Copeland each had two hits in the Govs 10-hit outing.
Mercer starter Kevin Coulter (2-0) held Austin Peay scoreless for four innings and allowed just three runs on eight hits in 5.2 innings.
Madden finished the day 3-for-5 with five RBI, driving in a run in each of his four plate appearances. Center fielder Kyle Lewis also was 3-for-5 but with three RBI, driving in runs with a pair of doubles and a solo home run.
Austin Peay continues its six-game road trip when it opens a two-game midweek series with a 6:30pm, Tuesday contest at Arkansas State.