600 Quilts – and counting.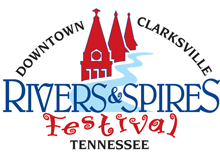 Clarksville, TN – On Thursday, April 14th, the Rivers and Spires Festival will be holding a Trunk show at the Madison Street United Methodist Church during the Quilts of the Cumberland event.
Who loves to cut up perfectly good fabric into many pieces, and then sew them together in a different order? Quilters do!
This will be demonstrated by Starr Howell, the guest host of Thursday night's free program entitled "Our Quilts tell Stories".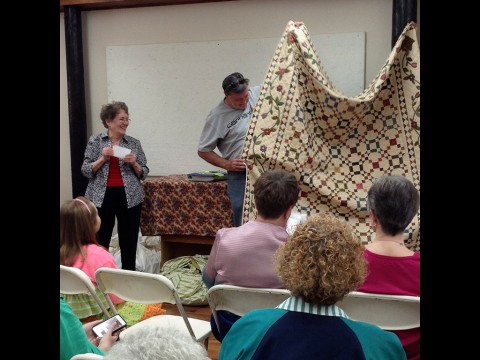 The 5:30pm trunk show will be held in the classroom adjoining the gymnasium of the Madison street United Methodist Church here in Clarksville.
Starr began her first of 600 quilts in 1978, and continues to quilt to this day with friends and as a member of the Music City Quilt Guild of Nashville Tennessee.
A part of her inspiration comes from fellow quilters during the Guild's "Show and Tell" sessions when members bring in both old "found" quilts and newly constructed treasures.  Starr's specialties include trying new techniques, combining machine piecing and machine appliqué, experimenting with new  tools , and using many fabrics and small pieces in unusual combinations.
Like most quilters, she loves to see new fabrics and patterns.
Following the trunk show, the public is invited to get their first glimpse of the Prize Winners and Best of Show Winning quilts at the Quilts on the Cumberland quilt show in the gymnasium.  You are reminded that food and drink are not allowed inside the gymnasium or in areas containing quilts.
Please join us in welcoming Starr Howell as this year's  guest speaker to our Rivers and Spires sponsored Quilts on the Cumberland Quilt show and celebration.
Madison Street United Methodist Church is located at 319 Madison Street, Clarksville, TN.
Photos of Last Year's Trunk Show
About the Rivers and Spires Festival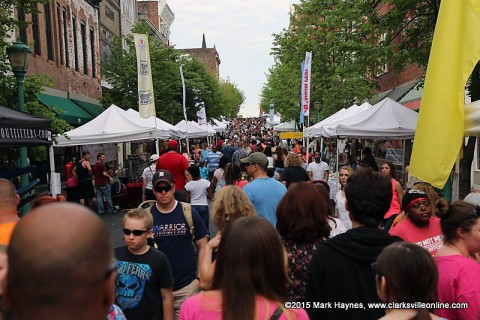 The 14th annual Rivers And Spires Festival will be held April 14th-16th in Downtown Clarksville. This event has five stages of entertainment with over 100 entertainers performing all three days. From children's activities, arts and crafts, car shows, military exhibits, shopping and so much more this is truly an event for the whole family. Admission to the Festival is free including all games, activities and concerts.
Rivers and Spires is one of the biggest festivals in the southeast. Hours this year are: April 14th and 15th from 5:00pm-10:00pm and April 16th from 10:00am–9:00pm. The Family Fun Zone Hours: Friday, April 15th from 5:00pm-8:00pm and Saturday, April 16th from 10:00am–8:00pm. Toddler Town Hours: Friday, April 15th from 5:00pm-7:00pm and Saturday, April 16th from 10:00am–7:00pm.
For more information about the 2016 Festival, please visit www.riversandspires.com
Become a fan on Facebook and follow us on Twitter @riversandspires