Written by Sgt. Neysa Canfield
101st Sustainment Brigade, 101st Airborne Division (AA) Public Affairs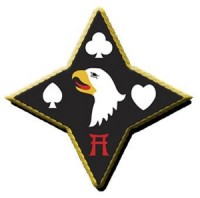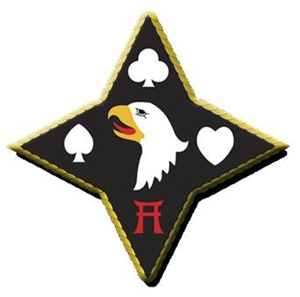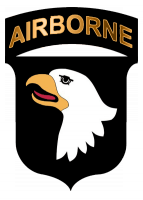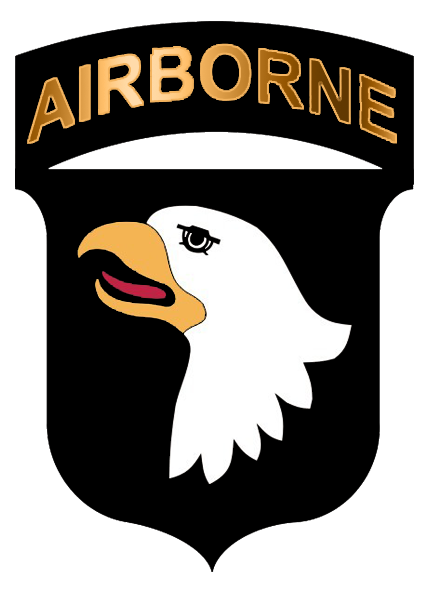 Fort Campbell, KY – Soldiers from 58th Signal Company (Spartans), 101st Special Troops Battalion, 101st Airborne Division Sustainment Brigade, 101st Airborne Division (Air Assault), competed for the title of Best Spartan during a grueling five-day competition.
The teams consisted of two Spartan Soldiers. A total of ten teams were tested on basic Soldier skills, physical fitness, and military bearing.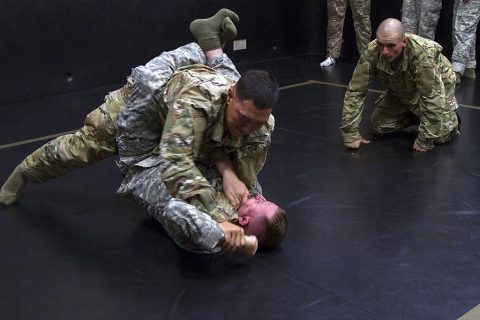 "All the events focused around the air assault big five," said 2nd Lt. Jeffrey D. Garner, platoon leader for 2nd platoon, 58th Signal Co., 101st STB. "We balanced out the teams by taking into consideration each Soldier's strengths and weaknesses."
Garner said that the competition gave the leaders of Spartan Company the opportunity to see where their Soldiers' readiness stood and what areas needed additional focus for the next quarter training. He also added that the competition allowed the company to build esprit de corps and maintain readiness.
Day one and two focused on physical readiness and marksmanship. Spartans took an Army physical fitness test; qualified at a M249 (Light Machine Gun) range, conducted a four-mile run in under 36 minutes, and qualified at a M4 range.
"Although I usually do pretty well on my PT test I always get a little nervous," said Spc. Jaclyn M. Fagan, a nodal network systems operator with 58th Signal Co., 101st STB.
Day three challenged the Spartans navigation and swimming skills.
"Everything we added to the Best Spartan had a purpose," said Garner. "The swim portion was based off an event in the German Armed Forces Proficiency Badge. Spartan Soldier were able to get a taste of the event and better themselves."
On day four things got a little more physical and face-to-face. Spartans started their day with a combatives tournament. Shortly afterward, they changed from the Army Combat Uniform to the Army Service Uniform and stood in front of a board.
The board members asked Spartans questions based on regulations and policies, in addition to testing their MOS (military occupation specialty) specific.
"Some of the questions were pretty easy and I was surprised by how much I actually did know," said Fagan. "I think by going to this board, when the time comes to go to the promotion board, I will be more confident."
The last day of the Best Spartan included a 12-mile foot march that started at 3:00am. After the foot march, the teams enjoyed a pancake breakfast that was put on by the Family Readiness Group.
"This competition was a good refresher," said Fagan. "Regardless of rank, it gave all of us good practice for things we don't do on a daily basis."
Team two, which consisted of Spc. Patrick M. Chinn and Spc. Tobey A. Oliver, were named the Best Spartan's for 2016.
Photo Gallery