Clarksville, TN – The Customs House Museum and Cultural Center is located in historic downtown Clarksville, Tennessee. Come explore an entire city block featuring large gallery spaces filled with fine art, science and history.
Some of the events in August at the Museum are: Perspective: The Vision of Jessica Holly, Annual Staff Art Exhibition, Women Painting Women, Tammy O'Connor: Hand Shadows, Eric Hansen: Dollhouses from the Collection, and Art & Lunch: Karla Tucker.
Exhibits
Perspective: The Vision of Jessica Holly
August 2nd – August 31st
Artist Jessica Holly from Berea, Kentucky merges the disciplines of photography and drawing to create alluring digital designs that juxtapose personal icons with images of natural and urban environments. This combination creates an altered reality with an added psychological dimension.
Annual Staff Art Exhibition
August 2nd – October 2nd
See art in a variety of mediums created by the staff of the Customs House Museum and Cultural Center.
Women Painting Women
August 5th – October 23rd
Women Painting Women promotes the work of contemporary female artists working in the figurative tradition who focus on women as their subject matter. This exhibition features nine artists from Tennessee, Pennsylvania, Texas and Wisconsin.
Tammy O'Connor: Hand Shadows
August 8th – October 23rd
This body of work by Tammy O'Connor is comprised of whimsical characters created with glass and shadows. The project is reminiscent of the many storytelling moments the artist experienced as a child with her family.
Olen Bryant: Tennessee Treasure
Sponsored in part by Planters Bank
August 11th – October 16th
Art by well-known local artist Olen Bryant will be on display. The exhibit features sculptures from the CHM&CC Permanent Collection as well as additional work on loan from other sources. Working in clay, wood and stone, Bryant creates masterful figures that are stylized, bold, timeless, totemic, authoritative, introspective and, at the same time, consoling.
Eric Hansen: Dollhouses from the Collection
August 16th – October 23rd
The series of dollhouse photographs on aluminum by the award-winning photographer Eric Hansen are on exhibit.
Fantastic Fans from the Collection
Now through August 31st
Hand fans from the CHM&CC collection are on display in Memory Lane.
Activities
Art & Lunch: Karla Tucker
Thursday, August 18th, 12:15pm
Join artist Karla Tucker as she demonstrates her encaustic photography work in the exhibit Women Painting Women. Admission is free.
In the Art Room: "Let's Go to the Circus!"
Open daily.
Take the circus scavenger hunt challenge. Make a toilet-paper tube circus animal and a circus train craft. Design a circus poster. Play with some circus animals. Exercise your brain with the clown match game. Read some circus books.
All Aboard!
August 2nd, 3rd, 4th & 13th
10:00am – 11am and 2:00pm – 3:00pm
The Model Trains will be running additional days in August.
Family Day: A is for Armadillo
August 13th
Join us in the Art Room for assorted armadillo activities. You don't want to miss this opportunity to see Ms. Sue's armadillo purse! And just in case you are wondering, it isn't made from a dead armadillo!
Olympic Friday*
August 5th, 10:15am – 11:15am & 2:00pm – 3:30pm
All ages welcome.
Celebrate the start of the 2016 Summer Olympics with some fun summer games in our courtyard and a medal worthy craft in the art room. Don't forget to stop by our Challenges and Champions Gallery to learn about Wilma Rudolph, a Clarksville native who not only set 2 world records, but also won a bronze and 3 gold medals in the 1956 and 1960 Olympic Games!
*In the event of poor weather, activities will be offered inside the museum in lieu of the courtyard.
All activities are free with your museum membership. Non-members pay regular admission fees. For more information contact Ms. Sue at or 931.648.5780.
About the Customs House Museum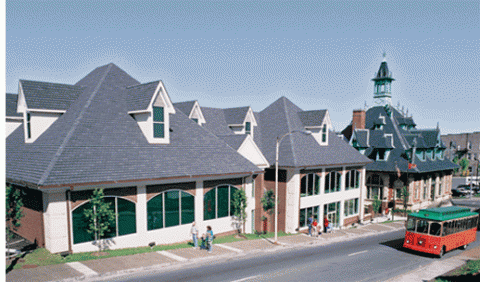 Located in the heart of historic downtown Clarksville, Tennessee, the Customs House Museum and Cultural Center is the State's second largest general museum. The original portion of the building was constructed in 1898 as a U.S. Post Office and Customs House for the flourishing tobacco trade. Incorporating a number of architectural styles, the original structure is one of the most photographed buildings in the region.
With over 35,000 square feet of the region's best hands-on activities and special events…people of all ages agree – the Customs House Museum is well worth the stop!
The Explorer's Gallery is packed with fun, learning and fantasy in Aunt Alice's Attic, McGregor's Market and kitchen, and of course – the Bubble Cave! Finally, get "all aboard" to see our fantastic model trains. Our volunteer engineers "ride the rails" every Sunday afternoon from 1:00pm to 4:00pm.
Regular museum hours are 10:00am to 5:00pm Tuesday through Saturday, and 1:00pm to 5:00pm on Sundays. Adult admission is $7.00, Senior Citizens and College ID $5.00, Ages 6 to 18 $3.00, and under six years and Museum members are free.
The Customs House Museum is located at 200 South Second Street. For more information, call 931.648.5780 or visit their website at www.customshousemuseum.org
Sections
Events
Topics
Art and Lunch Program, Clarksville TN, Customs House Museum, Customs House Museum and Cultural Center, Downtown Clarksville, Eric Hansen, Family Day, Karla Tucker, Photography, South Second Street, Tennessee, Women Painting Women