Cunningham, TN – On Saturday, July 30th, 2016 Tennessee State Senator Mark Green addressed the crowd at the 108th annual Lone Oak Picnic put on by the Central Civitan Club.
"It has been an honor to be your state senator. I want to tell you together we have done some phenomenal things," stated Mark Green. "From supporting our veterans, fighting for property tax relief, fighting for them to be able to be able turn in their military skills and get a Tennessee State License, we have fought for our veterans every day I've been there."
"I have fought for your 2nd Amendment rights. I have carried the Constitutional Carry Bill this last year and I will carry it again," said Green.
"When it comes to taxpayers, I wrote the bill that killed the hall income tax. It is repealed. Effective 2021, it will sundown and there will no longer be an income tax in the state of Tennessee," stated Green.
About the Lone Oak Picnic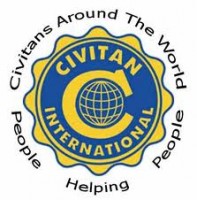 The Central Civitan Club has sponsored the Lone Oak Picnic since 1975. Lone Oak is a tradition for candidates in Montgomery County. All the money raised is used in the communities south of the Cumberland River through several projects sponsored by the Central Civitan Club.
The Central Civitan Club, for example, supports the local Boy and Girl Scout troops. The club provides financial assistance to victims of house fires in the community. It supports educational and extracurricular activities of the students, teachers and staff of both Montgomery Central High School and Cumberland Heights Elementary School.
It also supports the Buddy Ball Special Needs Athletic League as well as the #BeMoreLikeWade 5K Scholarship Run/Walk/Crawl. These are just a few of the activities the Club Supports.
They also fund scholarships for and support many educational and extra-curricular activities of the students, teachers and staff at Montgomery Central High School, Montgomery Central Middle School and Montgomery Central Elementary School as well as Cumberland Heights Elementary School.