Clarksville, TN – The Austin Peay State University Classics Program continues to grow, both in student enrollment and in its national reputation, and to take advantage of this recent momentum, the program has launched a national scholarly publication, Philomathes: A Journal of Undergraduate Research in Classics.
The new online journal will publish original research by undergraduate students in any area of Classics.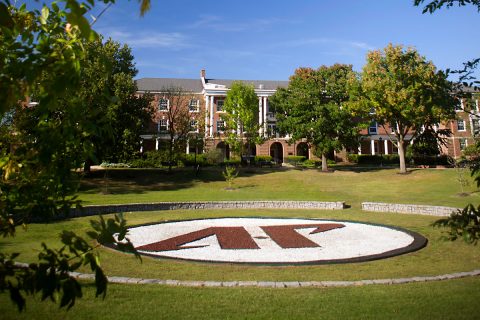 "Undergraduate research has become a prime component of university study in Classics, but there is a distinct dearth of venues in which to share this research with working scholars," Dr. Tim Winters, professor of Classics, said "Austin Peay State University hopes to help rectify this situation in some measure."
The journal is now accepting submissions from undergraduates across the country, and when those young scholars graduate from other schools, Winters hopes they'll now look to continue their studies at Austin Peay.
That's because the University received approval from the state to offer a post-baccalaureate certificate in Classics. Winters said they are currently recruiting students for this new program, and he added that Austin Peay is in the early stages of developing its first master's degree in this field.
These new ventures will help bolster the program's already strong academic reputation. Last spring, six APSU Classics students presented papers at an international conference in Knoxville. It was the third year APSU had multiple students present at the event, and Austin Peay had the highest total of students presenting at the conference.
For more information on APSU's Classics Program, visit www.apsu.edu/classics
For more information on the new journal, visit www.apsu.edu/philomathes