The 149th Meeting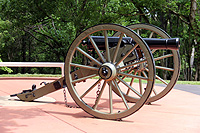 Clarksville, TN – The next meeting of the Clarksville (TN) Civil War Roundtable will be on Wednesday, September 21st, 2016 at the Bone & Joint Center, 980 Professional Park Drive, right across the street from Tennova Healthcare. This is just off Dunlop Lane and Holiday Drive and only a few minutes east of Governor's Square mall.
The meeting begins at 7:00pm and is always open to the public. Members please bring a friend or two – new recruits are always welcomed.
Topic: "The 11th Tennessee Infantry"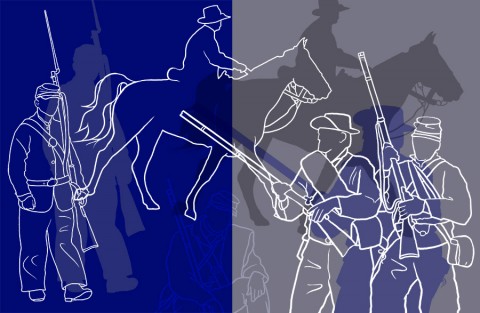 Nashville author Gary W. Waddey will speak on his new book, "Forward My Brave Boys", the Regimental History of the 11th Tennessee Infantry, published by Mercer University Press.
This Regiment was comprised of ten companies of men raised from Davidson County, Dickson County, Hickman County, Humphreys County and Robertson County of Middle Tennessee in early 1861, prior to the vote to leave the Union.
First sent to the Cumberland Gap as part of the Confederate defensive strategy, they met Unionist activity in East Tennessee and participated in the early battles of Kentucky. After Bragg's Kentucky campaign, they were moved into position at Murfreesboro for the Battle of Stones River, where they opened the fighting on the first day, and their former Colonel, Brigadier General James E. Rains of Nashville, was killed.
Afterwards, they were placed in Cheatham's division under Colonel and later Brigadier General George Washington Gordon, and habitually found themselves in the thickest fighting at Chickamauga and Missionary Ridge, and during the Atlanta campaign held the "Dead Angle" at Kennesaw Mountain along with the 1st/27th TN. Taking heavy casualties in the desperate fighting around Atlanta, during  the Tennessee campaign the men of the 11th Tennessee were among those Confederate troops who broke the
Union defenses at Franklin, fighting in brutal hand-to-hand combat on the grounds of the Carter House. Their former Colonel, later Brigadier General George Washington Gordon, was captured here.
The 503 page book contains many first-hand accounts taken from unpublished diaries, letters, and journals, along with maps and many never before published photographs of the soldiers. An extensive biographical roster, including both military and personal records, accurately portrays the true experiences of the Confederate soldier.
A valuable resource for historians and genealogists, the book has been nominated for two awards, and has been described as "the most fascinating and moving volume of Civil War history to appear in 2015," and is a great new addition to the story of the Army of Tennessee and the war in the west.
Books will be available at the meeting.
Gary Waddey is a local historian based in the Nashville area and a member of the Nashville Civil War Roundtable.