Tennessee Lady Vols (10-6/2-2 SEC) vs. #6/6 Notre Dame Fighting Irish (16-2/4-1 ACC)
Monday, January 16th, 2017 | 6:02pm CT
Knoxville, TN | Thompson-Boling Arena | TV: ESPN2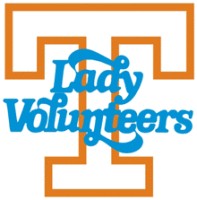 Knoxville, TN – Sixth-ranked Notre Dame comes to town Monday night, as the Lady Vols host their We Back Pat game at Thompson-Boling Arena with a nationally-televised match-up.
The game will be televised on ESPN2 and will be available online through WatchESPN. Visit WatchESPN.com or download the WatchESPN app to view the game on a computer or mobile device. Dave O'Brien (PxP), Doris Burke (Analyst) and #LVFL Kara Lawson (Reporter) will describe the action between the Lady Vols and the Fighting Irish.
Fans can also tune into their local Lady Vol Network station to catch Mickey Dearstone describing the action.
RV/RV Tennessee vs. #6/6 Notre Dame
RV/RV Tennessee (10-6, 2-2 SEC) is back home Monday night, as #6/6 Notre Dame (16-2, 4-1 ACC) comes to Thompson-Boling Arena for the Lady Vols' final non-conference tilt of the regular season.
This marks the 27th meeting between these programs.
Playing on a day in which America honors Dr. Martin Luther King Jr., the Lady Vols and Fighting Irish are slated to tip off at 6:02pm CT.
After winning six straight, the Lady Vols now bring a two-game losing skid into Monday's contest after dropping match-ups vs. #4/4 Mississippi State and at Ole Miss.
Notre Dame, meanwhile, has won four in a row after being upset on December 29th at NC State.
Broadcast Information
ESPN's first Big Monday presented by eBay telecast of the season originates from Knoxville, as Dave O'Brien (PxP), Doris Burke (Analyst) and #LVFL Kara Lawson (Reporter) describe the action from the Tennessee-Notre Dame game on ESPN2.
All of the games included in the SEC Network (SEC Network, SECN+) package and the ESPN package (ESPN, ESPN2, ESPNU) will be available through WatchESPN, accessible online at WatchESPN.com, on smartphones and tablets via the WatchESPN app, and streamed on televisions through Amazon Fire TV, Apple TV, Chromecast, Roku, Xbox 360 or Xbox One to fans who receive their video subscriptions from affiliated providers.
Mickey Dearstone will handle the call for the IMG College/Lady Vol Network radio/online broadcast. Airtime is 30 minutes prior to tip-off on network stations.
We Back Pat Game
The Tennessee-Notre Dame game is part of the Southeastern Conference's observance of We Back Pat Week.
The Lady Vols' visit to Auburn on Thursday also will be a We Back Pat game.
Fans are encouraged to wear an orange We Back Pat shirt to show their support for the dream of the late legendary Lady Vol basketball coach Pat Summitt to defeat Alzheimer's disease.
There will be a number of PSAs as well as check presentations to The Pat Summitt Foundation, both before the game and during.
Pat Summitt Foundation hand fans will be provided to the first 5,000 people entering the arena.
The first 500 students will receive Lady Vol pom beanies.
First 500 fans will receive Beat Notre Dame stickers.
Please visit www.patsummitt.org to learn more about The Pat Summitt Foundation and to make a donation.
Foundation's Role
Pat Summitt and son Tyler founded The Pat Summitt Foundation in 2011 to help find a cure for Alzheimer's so that one day no family has to hear that a loved one has been diagnosed with Alzheimer's disease.
The Pat Summitt Foundation is fighting Alzheimer's disease with a comprehensive approach, awarding grants to organizations that provide:
Research to treat, prevent, cure and, ultimately, eradicate this disease.
Education and awareness of Alzheimer's, its onset and treatment.
Support services to patients, their families and caregivers.
The Pat Summitt Clinic, which opened in December 2016 at the University of Tennessee Medical Center in Knoxville, will greatly improve access to healthcare services for families and patients facing Alzheimer's disease in a facility created to advance Alzheimer's research, caregiver support and, ultimately, lead to a cure.
Home Sweet Home
This is the 30th season that the Tennessee women's and men's basketball teams have called Thompson-Boling Arena home, and the Lady Vols own an incredible 422-34 mark (.925) in the venue.
All-time, the Lady Vols have a 575-58 (.908) home record in games played at Thompson-Boling Arena, Stokely Athletics Center and Alumni Gym.
UT is 7-2 at home in 2016-17.
Thompson-Boling Arena has an official seating capacity of 21,678.
UT has led the nation in attendance 19 times in the past 25 years, finishing second the past two years after an 11-season run at No. 1.
Tennessee ranks second in the nation in home attendance this season at 8,607 through nine dates.
The Series vs. Notre Dame
Tennessee holds a 20-6 all-time record vs. Notre Dame, dating back to November 25th, 1983, but the Fighting Irish have claimed the last six encounters between these programs.
That Irish run began when #9/7 Notre Dame defeated the #4/4 Lady Vols, 73-59, in an Elite Eight matchup in Dayton, Ohio, on March 28th, 2011.
The Lady Vols are 8-2 all-time in Knoxville, 8-3 at Notre Dame and 4-1 at neutral sites vs. the Irish. The teams have never played an overtime game.
The series has returned to Knoxville (and a typical home and home rotation) after Notre Dame played back-to-back games at Thompson-Boling Arena in 2013 and 2014, and UT visited Notre Dame in 2015 and 2016.
The series has typically alternated away and home games since its inception, but five of the last 15 matchups have come at neutral sites.
Holly Warlick is seeking her first win vs. Notre Dame as head coach in her fifth attempt.
UT (1987, 1989, 1991, 1996, 1997, 1998, 2007, 2008) and Notre Dame (2001) have combined for nine NCAA Championships.
These two teams have played only six games that were decided by 10 or fewer points, with Tennessee winning four of them. The scores were: 62-57 UT on 11/24/84, 71-63 UT on 12/9/85, 85-82 UT on 1/12/92, 74-64 UT on 3/30/2008, 77-67 ND on 1/28/13 and 88-77 ND on 1/19/15.
The Irish have won by an average score of 79.2 to 63.8 the last six meetings.
#1/1 Tennessee hit 7-of-8 three-pointers for a school-record percentage of 87.5% in a 105-70 victory at Notre Dame on January 7th, 1994.
UT's Angie Bjorklund knocked down seven threes at Notre Dame on January 5th, 2008, tying a (then) school-record (now tied for fourth) for most treys by a Lady Vol in a single game.
Tennessee is 108-26 all-time vs. ACC schools, including 0-1 this season (L-Va. Tech).
About the Notre Dame Fighting Irish
Notre Dame returns three starters and nine letterwinners from last season, including Brianna Turner, Lindsay Allen and Kathryn Westbeld, from a squad that finished 33-2 overall and 16-0 in ACC play.
Sophomore Arike Ogunbowale, however, leads the team in scoring, firing in 15.1 points per game while shooting .456 from the field.
Turner is next at 14.2, shooting 58% from the field, and averaging 7.2 rebounds per contest with 36 blocked shots to her credit.
Notre Dame enters the game on a four-game winning streak.
The only losses this season have been to UConn (72-61) on December 7th and NC State (70-62) on December 29th.
The Fighting Irish made it to the 2016 NCAA Sweet 16, where they fell, 90-84, to Stanford.
Head coach Muffet McGraw is in her 30th season at Notre Dame, forging a 748-225 mark during that time.
Notre Dame hits .492 from the field and outrebounds its opponents by 10, 40.9 to 30.9.
Impressively, the Irish have a 1.3 assist/turnover ratio, with 344 assists to 259 turnovers this year.
ND has allowed only eight opponents to score 60 or more points and only three to hit 70.
The squad is 1-2 when allowing 70 points.
Last Meeting Between These Teams
Despite a strong start, No. 13/15 Tennessee could not keep pace with hot-shooting No. 3/3 Notre Dame on January 18th, 2016, falling to the Fighting Irish, 79-66, at Purcell Pavilion.
Diamond DeShields paced the Lady Vols (11-6) with 17 points on 7-of-13 shooting. Bashaara Graves posted a double-double with 13 points and 10 rebounds. Jaime Nared added 11 points.
Tennessee committed 20 turnovers in the loss, marking the fourth-straight game the Lady Vols had 19 or more miscues. UT out-rebounded Notre Dame (17-1), 36-32. The Fighting Irish were 19-of-25 from the free-throw line, while the Lady Vols were 8-of-14.
Notre Dame led by as much as 25 points in the fourth quarter. The Fighting Irish shot 61.5 percent (16-of-26) from the field in the second half. Brianna Turner led the way, scoring 12 of her 14 points after halftime.
ND had six players in double figures with Turner and Arike Ogunbowale tying for the team lead at 14 points each.
The Lady Vols drew to within five points in the third quarter when Graves made a layup with 6:28 on the clock. Notre Dame closed the third quarter with a 13-2 run, however, building an 18-point lead at 57-39 that would never be relinquished.
Last Meeting in Knoxville
Tennessee led by as many as 12, but tremendous 3-point shooting by Notre Dame carried the second-ranked Irish to an 86-70 defeat over the #11/10 Lady Vols on January 20th, 2014.
The top 3-point shooting team in the nation knocked down 10-of-20 from beyond the arc to turn its largest deficit of the season into a 16-point victory and remain perfect at 17-0.
Kayla McBride led the Irish with 22 points. She was joined by four others in double figures: Natalie Achonwa (15), Michaela Mabrey (15), Madison Cable (12) and Jewell Loyd (11).
Tennessee (14-4 overall) suffered its fourth consecutive loss to Notre Dame after winning the first 20 in the series.
Meighan Simmons led Tennessee with a game-high 23 points. Ariel Massengale tallied all of her 14 points in the first half, as she converted her first five shots of the game. Isabelle Harrison had her ninth double-double of the year with 13 points and 16 rebounds.
Notre Dame Crushes Pittsburgh, 86-54
The No. 6 Notre Dame women's basketball team has been one of the top shooting teams in the nation this winter, ranking fifth nationally in field goal percentage (49.2%) and 11th in 3-point field goal percentage (38.9%). Playing a home game at Purcell Pavilion at the Joyce Center, the Irish (16-2, 4-1 ACC) eclipsed those marks and shot a lofty 90% (27-for-30) from the foul line in an 86-54 win over Pittsburgh (10-7, 1-3 ACC) on Thursday night.
Arike Ogunbowale led all scorers with 19 points, matching her career high with five 3-pointers. Freshman Jackie Young scored 15 points in the second-highest showing of her young collegiate career, including a 7-for-7 mark at the charity stripe, to go with a game-high eight rebounds. Kristina Nelson scored a career-high 13 points off of the bench while Brianna Turner scored 11 points, nine of them in a scintillating first quarter where she was 3-for-3 from both the field and the foul line.
Notre Dame shot an even 50% from the floor (26-for-52) and 43.8% from downtown (7-for-16) on the night. The Irish also dominated on the glass, out-rebounding Pitt, 41-19. Notre Dame grabbed 14 offensive rebounds to just 13 defensive rebounds for the Panthers, leading to a 15-2 discrepancy in second-chance points in favor of the Irish.
Lady Vols Fall at Ole Miss, 67-62
Despite overcoming a 12-point deficit in the first half and leading by as many as 13 in the third quarter, Tennessee could never close out the game in a 67-62 loss to the Rebels at The Pavilion at Ole Miss on Thursday night.
Redshirt junior Diamond DeShields recorded her third double-double of the season with 13 points and 12 rebounds, which tied a career high. Junior Jaime Nared posted another dominant performance, scoring a career-high 23 points to go along with seven rebounds.
Ole Miss (13-4, 2-2 SEC) snapped a two-game losing skid with the win over Tennessee (10-6, 2-2 SEC). It marked the Rebels' first win after a 28-game UT winning streak that began in 1996.
Madinah Muhammad led the charge for the Rebels, finishing with 21 points on 7-of-17 shooting. Shandricka Sessom chipped in 14 points, 11 rebounds and four assists on the night.
Coming Up on the Schedule
Tennessee returns to SEC action on Thursday, as the Lady Vols travel to face Auburn at 6:00pm CT (7:00pm ET). It will be an SECN+ online broadcast.
The Lady Vols will be back home next Sunday at 5:00pm CT (ESPN2), as Vanderbilt comes to town for the second meeting this season. UT won the first contest, 70-57, in Nashville on January 5th.
Notre Dame returns to its league slate as well, with a Thursday stop in Chestnut Hill, MA, to face ACC foe Boston College at 7:00pm CT.
The Live Pink, Bleed Orange game, which brings awareness to the fight against breast cancer, will be held on February 2nd, as UT plays host to LSU at 7:00pm CT.
Key Lady Vol Numbers
Tennessee has played the nation's fourth-toughest schedule, according to the NCAA, after facing a slate ranked toughest in the nation a year ago.
Tennessee now stands 2-3 vs. ranked teams this season after winning two of its last three games vs. Top 25 opponents.
The Big Orange defeated #10/10 Stanford and #17/23 Kentucky at home, and fell to #4/4 Mississippi State at home, while previously losing to #4/4 Baylor at home and falling at #17/17 Texas.
UT is receiving votes in both polls (enough to rank 27th in the Associated Press poll and tie for 29th in the USA TODAY Coaches Poll this week).
The Lady Vols are 16th (third among SEC schools) in the current NCAA Women's Basketball RPI, with valuable wins over No. 11 Stanford and No. 23 Kentucky and notable losses to #4 Mississippi State, No. 7 Baylor, No. 18 Virginia Tech and No. 29 Texas.
Milestone Watch
Schaquilla Nunn reached 1,000 career rebounds (including 982 at Winthrop) earlier this season. She stands at 1,054.
Nunn has 984 career points (910 at Winthrop) and needs only 16 to reach 1,000.
Mercedes Russell has 841 career points and needs 159 to join the 1,000-point club.
Russell has 627 career rebounds and needs 173 to move into UT's list of players with 800 or more rebounds. There are 17 who've made the cut.
Diamond DeShields needs 258 points to score her 1,000th point at UT. She has 1,390 total combining her totals at Tennessee and North Carolina.
The 40-Minute Women
Tennessee has had four players combine to log nine 40-minute efforts this season.
Diamond DeShields, Jaime Nared and Jordan Reynolds played the entire 40 minutes vs. Stanford.
It marked the first time in Lady Vol history three players logged complete-game duty in the same contest.
Jaime Nared has four 40 minute games this year (Penn State, Stanford, Vandy, Ole Miss).
Diamond DeShields (Stanford, Mississippi State, Ole Miss) has three to her credit.
Mercedes Russell (Miss. St.) and Jordan Reynolds (Stanford) each have one.
DeShields leads UT in minutes per game in all contests at 33.3, while Russell is tops in league play at 37.8.