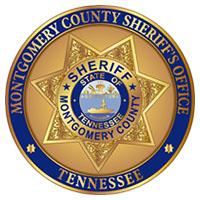 Montgomery County, TN – Montgomery County Sheriff's Deputies (MCSO) aided by the Clarksville Police Department (CPD) and Tennessee Highway Patrol (THP) apprehended a dangerous felon early Friday morning.
Anthony Atkins, 28, had warrants on file from an incident that occurred earlier this month when he allegedly kidnapped his girlfriend by gunpoint and threatened to torture and kill her.
An anonymous tip led deputies to Atkins location at a home in the 1500 block of Briar Hill Road. He attempted to evade apprehension by jumping from a rear bedroom window and running on foot to a nearby wooded area.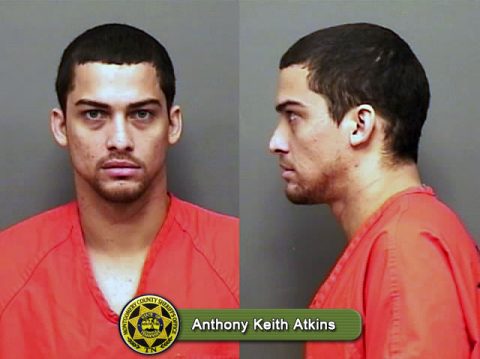 Deputies immediately set up a perimeter in the area and deployed K9 units. With the help of CPD and air support from THP, Atkins was taken into custody.
In addition to his original charges of especially aggravated kidnapping, aggravated domestic assault, possession of a firearm during a felony, and violation of order of protection, Atkins has been charged with evading arrest. His bond is $440,000.
Atkins also has a fugitive from justice warrant from the Oak Grove Police Department where he is wanted on two counts of sexual abuse first degree under the age of 12.

"With the help of the public and assistance from the CPD and THP, Atkins arrest makes the third dangerous felon that has been apprehended this week," said Montgomery County Sheriff John Fuson. "I want to thank everyone that was involved with this arrest. Together we have safely taken another criminal off the streets and made our community a little safer."
No injuries to law enforcement or Atkins.
Anthony Atkins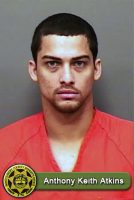 Name: Anthony Keith Atkins

Gender: M
Race: H
Address: Northridge Drive, Clarksville, TN
Arresting Officer: Koski
Charged With: Violation of Parole,Especially Aggravated Kidnapping, Possession of Firearm during Commission of Dangerous Felony,Aggravated Assault, Evading Arrest, Wanted Fugitive
Booked Into: Montgomery County Jail
Bond: $690,000.00