"Planters Bank Presents…" Film Series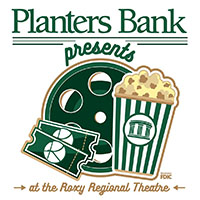 Clarksville, TN – The "Planters Bank Presents…" film series next movie is "Beauty and the Beast", widely considered the best animated Disney feature. This movie will be shown this Sunday, March 12th, 2017 at the Roxy Regional Theatre at 2:00pm.
Based on the classic French fairy tale, it tells the story of Belle (voiced by Paige O'Hara), an intelligent young woman scorned by her townspeople for being a bookworm, weary of fighting off the advances of the arrogant Gaston (Richard White), and dreaming of escape. When her father gets lost in the woods and captured by the forbidding Beast (Robby Benson), a once-handsome prince turned into a monster by a witch, Belle goes off to rescue him.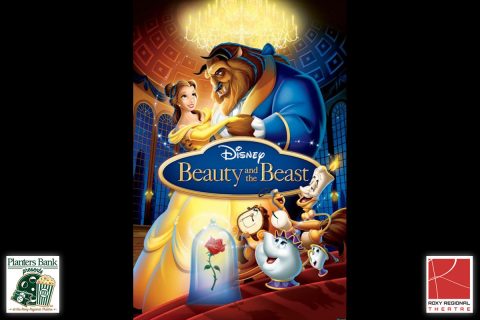 Admission to each film in the "Planters Bank Presents…" series is $5.00 (cash or check only). Tickets are on sale now at the Roxy Regional Theatre box office. Any remaining tickets will be available at the door one hour prior to showtime.
Normal box office hours are 9:00am-2:00pm, Monday through Friday.
Popcorn and bottled water will be available as concessions.
This film series at the Roxy Regional Theatre is made possible by the generous support of Planters Bank and the Clarksville-Montgomery County Arts & Heritage Development Council.
The Roxy Regional Theatre is located at 100 Franklin Street in Clarksville, TN.