Clarksville, TN – As it prepares for its sixth year, Camp Granada, Austin Peay State University Department of Music's summer music day camp, continues to expand its mission of providing area children with an opportunity to develop a life-long love of music.
The theme for Camp Granada 2017 is "Kids at Work," and students will explore the history of music in the workplace.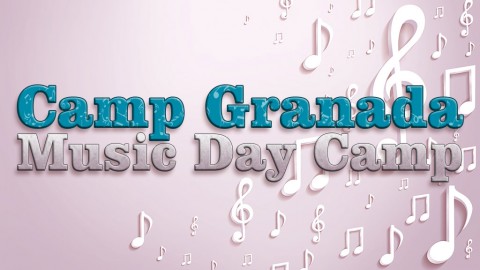 From sailors singing as they lift heavy sails to railroad workers hammering to a tune, music has been a central part of work since the beginning of time.
This year's theme will teach campers about many types of work songs from different cultures, and other ways people have used music to do a job, pass the time during work or just to make a tedious job a little more fun.
Activities include singing, playing instruments, movement, listening, music literacy, and summer-camp style games and activities that continue to expose students to content and skills from the day's lessons. The week concludes with a student performance of the music and skills that have been developed through the week.
Camp Granada is open to public, private and home-schooled students age 6 (having completed kindergarten) through 11 (having completed 5th grade). The APSU session is open to the general public (including private school and homeschool students and public school students from Clarksville and surrounding counties) and additional sessions are open to students who attend the hosting school. Early-bird registration is $75.00 ($50.00 for each additional sibling) and includes a camp T-shirt.
Camp sessions in Clarksville are sponsored by the APSU Department of Music in partnership with the Clarksville Montgomery County School System (CMCSS). New for 2017 will be a session held at Emma B. Ward Elementary School and open exclusively to students residing in Anderson County, Kentucky schools.
The following locations will host Camp Granada 2017 sessions:
Montgomery Central Elementary School (Clarksville, Tennessee), June 12th-16th
Norman Smith Elementary School (Clarksville, Tennessee), June 26th-30th
Austin Peay State University, July 10th-14th
Glenellen Elementary School (Clarksville, Tennessee), July 24th-28th
Emma B. Ward Elementary School (Lawrenceburg, Kentucky) July 24th-28th
This year only, the APSU general session will be held at Madison Street United Methodist Church due to renovations in the APSU Music/Mass Communication Building. For more information or to register for any Camp Granada session, visit online at www.apsu.edu/granada
Camp Granada internships are also available for high school students who participate in band, choir or orchestra. All internships are volunteer-based, with hours served able to be applied towards honor societies, civic clubs and Tennessee Promise community service requirements.
For more information on Camp Granada, or to apply for a Camp Granada internship, visit www.apsu.edu/granada or contact Eric Branscome at 931.221.7811.