Austin Peay at Murray State
Fri-Sun, March 17th-19th | 4:00pm, 2:00pm, 1:00pm CT
Murray, KY | Reagon Field
Clarksville, TN – Austin Peay State University's baseball team continues its four-game road trip when it meets Murray State in a three-game Ohio Valley Conference series, Friday-Sunday, at Reagan Field.
A week removed from its OVC-opening series sweep of Jacksonville State, Austin Peay (9-7, 3-0 OVC) will seek answers to their road woes in their first OVC road test this season.
The weekend series also is part of the Heritage Bank Battle of the Border competition between the Govs and Racers.
Series Analysis
Frequent Rivals
Murray State is one of the Govs most frequent opponents in program history with 200 games played entering this weekend's series. Since the move to three-game OVC series in 1987, Austin Peay has won 19 of the 31 series (55-35 record), including last season's series sweep in Clarksville.
In Murray, the series record is an even 7-7-1 (APSU owns a 23-21 record), with the Racers winning the last series at Reagan Field, 2-1 (2015).
First Hacks
Home Run Hearsay
After opening the season with 22 home runs in their first eight games (2.75 per game), the Govs have returned to terra firma in their past eight games with seven home runs in that span. Still the Govs enter the season's fifth week leading Division I in home runs per game (1.88).
The Govs also were ranked among the nation's Top 25 offenses in total home runs (4th, 30) and slugging percentage (8th, .518). A school-record tying 12 different Govs have hit a home run this season.
Individually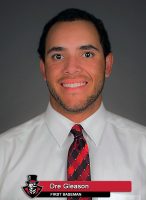 Senior first baseman Dre Gleason is ranked 2nd among Division I hitters with 28 RBI (1.75 pg) entering this week's action and also ranks among the nation's top 10 in batting average (8th, .463), home runs (2nd, 0.39 pg) and slugging percentage (3rd, .889).
Junior second baseman Garrett Giovannelli had a breakout week with nine hits and a .500 batting average in last week's action and now is batting .299 – a 107 point improvement over his the last nine games. Senior utility man Alex Robles brings a five-game hit streak into the weekend which includes two game-winning hits: a two-run double in Game 1 against Jacksonville State and a walkoff home run in the JSU series finale.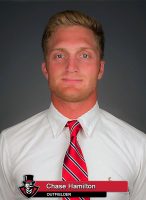 Senior right fielder Chase Hamilton hit his sixth home run this season in the JSU series opener, but enters this week's action looking to snap a streak of 14 consecutive plate appearances without a base hit. Redshirt freshman Parker Phillips also is battling through a cold stretch that has seen him post one hit in his last five games (19 ABs).
Junior shortstop Kyle Wilson went 3-for-12 in the Jacksonville state series, including a pair of walks (his first in March). Junior center fielder Imani Willis brings a four-game hit streak into the weekend series and hit his season's second double at Tennessee.
Sophomore catcher Alex Sala is batting .222 as a starter this season. After missing a week due to a lower-body injury, junior Cayce Bredlau returned as a starter in left field against Jacksonville State, March 12th, and has four walks in his last three games.
Toeing The Rubber
Staff Notes
APSU pitchers continue to record strikeouts, with 65 Ks in their last 54 innings while racking up 145 Ks through 145 innings this season. Their 9.00 strikeouts per nine innings would break the program record and ranks 61th nationally. Against Jacksonville State, APSU pitchers permitted just six walks in 32 innings.
The Govs used the Robles-Costanzo-Powell trio to headline a weekend series for a 14th consecutive week against Jacksonville State. Austin Peay has a 25-14 record on weekends with that trio.
Starters
After posting a quality start against Jacksonville State, senior right-hander Caleb Powell will return to the No. 1 spot in the rotation this weekend. He has supplied five innings in each of his last three starts, posting a 3.12 ERA. Right-hander Alex Robles will return to the No. 2 role and will look to follow up his shutout against Jacksonville State last weekend.
The reigning adidas OVC Pitcher of the Week, he enters the weekend ranked fifth among OVC pitchers with 10.96 strikeouts per nine innings (28 Ks in 23 IP). The Govs Game 3 starter will be determined during the series. Junior left-hander Michael Costanzo got the starting nod against Jacksonville State and allowed three runs while striking out five in 4.1 innings, but did not factor into the decision.
Up Next for APSU Baseball
The current 9 games in 11 days stretch will continue as the Govs return home to start a five-game homestand. Austin Peay will host Arkansas State in a pair of midweek contests, Tuesday and Wednesday. The Govs then host Tennessee Tech in a pivotal three-game OVC series.