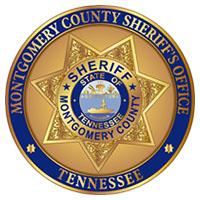 Clarksville, TN – On April 11th, 2017 Montgomery County Sheriff's deputies responded to a 911 call stating a man was bleeding and going in and out of consciousness at the 2800 block of Cooper Creek Road in Woodlawn. The victim was transported to a Nashville hospital by helicopter.
Investigators asked the public's help in locating a man and woman involved in the aggravated assault.
On April 17th, 2017, Marissa Shay Denton was taken into custody and charged with reckless endangerment. Her bond was $5,000.
On April 26th, 2017, Dustin Michael Myer was taken into custody and charged with aggravated assault and theft. His bond is $260,000.