Clarksville, TN – On Thursday, July 20th, 2017, around 2:08pm, Clarksville Police received a call about a suicidal man, possibly armed, located in the area of the bridge at Exit 8.
A vehicle was spotted on the westbound exit 8 off ramp which was believed to be the suicidal man. Rossview Road and Exit 8 were shut down to all through traffic since the person was believed to be armed.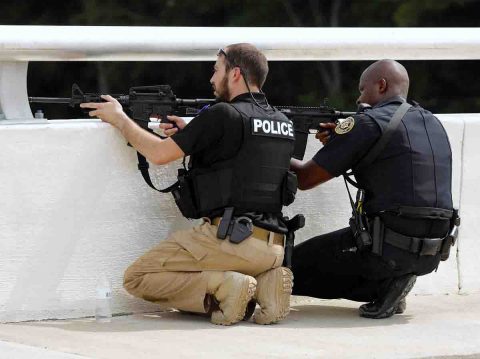 The CPD Tactical Unit was called responded to the scene.
The Tactical Unit approached the vehicle, and upon vehicle entry found a man deceased inside. There were no other occupants in the vehicle.
The crime scene team is on the way to process the scene.
The exit 8 westbound off ramp will be closed until approximately 6:00pm.
Rossview Road and other surrounding roads are open.
There is no further information available at this time.
Photos