Written by Stephanie Smothermon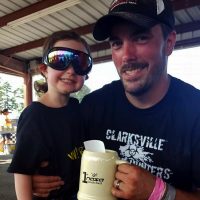 Clarksville, TN – If you've been following "Yow! Racing," you already know that local attorney Eric Yow has been on a serious winning streak with his Corvette. This year, Yow has won races at the National Corvette Museum Motorsports Park, Memphis International Raceway, and Road Atlanta, setting new lap records at NCM and MIR! Last weekend Yow kept pushing as he went to Barber Motorsports Park with his 2004 Corvette Z06.
Barber is a 2.3 mile road course sitting on 740 acres in Leeds, Alabama, where you'll also find the Barber Vintage Motorsport Museum, the IndyCar Series Grand Prix, and the North American Porsche Driving School.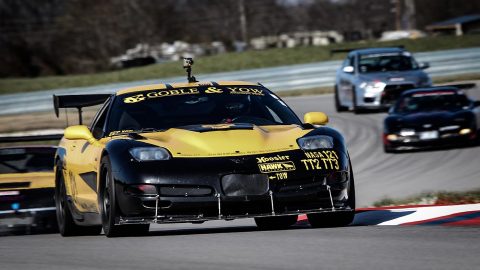 Despite having very little practice there, to include a motorcycle wreck in Turn 12 back in 2008, Yow went with confidence that he would continue his streak of success. As one would hope, his performance on track was on par with Yow's other races thus far this season!
Yow competes in a Time Trials class called TT2, in which you find a variety of cars with a weight-to-power ratio of 8:1. He competed against a few other Corvettes, a Mustang GT500, and a tube-frame race car called the Elan NP01, driven by National Champion Ben Anderson. It was the latter that took first, setting his fastest lap well ahead of the pack! Yow still set a new personal best time and happily went on to win Second Place!
Eric Yow celebrated another victory recently, as he has now been practicing law in Clarksville for ten years! The podium finish and hitting the decade mark are both signs of the fact that there is much more to come from Yow! Next stop for "Yow! Racing" – Sebring, Florida, for the Eastern States National Championship in October!
Video