Topic: Leeds AL

Brentwood, TN – After placing a record-setting 11 student-athletes on the 2019 All-Ohio Valley Conference squads, the Austin Peay State University (APSU) football team not only will have seven players on the league's 2020 preseason team, but also swept the preseason player of the year awards, Monday, July 20th, 2020.
«Read the rest of this article»

Seattle, WA – Led by 2019 Consensus First-Team All-American Kordell Jackson, the Austin Peay State University (APSU) football team saw four athletes named to the 2020 HERO Sports Preseason FCS All-American Teams, Thursday, May 28th.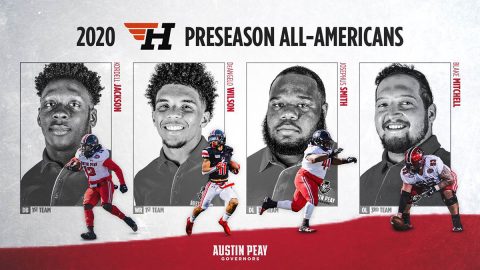 «Read the rest of this article»

Brentwood, TN – A program-record 11 Austin Peay State University (APSU) football players earned postseason honors from the Ohio Valley Conference, befitting their status as league champions for 2019.
In addition, Mark Hudspeth became the second Austin Peay State University head coach in three seasons to earn Roy Kidd OVC Coach of the Year honors after the Govs won the league and earned the program's first playoff berth in his first season at the helm.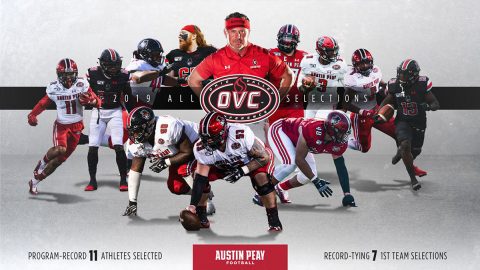 «Read the rest of this article»

Brentwood, TN – Austin Peay State University (APSU) football defensive lineman Josephus Smith had two sacks and led the Governors defensive front that held UT Martin to minus-25 yards rushing, earning the Ohio Valley Conference's Defensive Player of the Week honor, Sunday.
«Read the rest of this article»
APSU Sports Information

Jacksonville, TN – ESPN3 viewers were treated to a high-flying, high-scoring Ohio Valley Conference Game of the Week by the league's two preseason favorites this week. Austin Peay State University's (APSU) football team visited eighth-ranked Jacksonville State and pressured the Gamecocks all evening, falling in a high-octane offensive effort, 48-32, at Burgess-Snow Field.
«Read the rest of this article»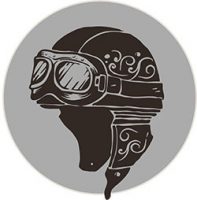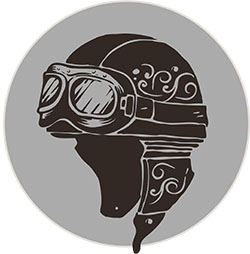 Leeds, AL – Since I began this journey, I've been amazed at some of the people and places I've discovered along the way. When a college buddy told me about the Barber Vintage Motorsports Museum, I was intrigued. After doing some research, I discovered that this place is probably as close to "heaven on earth" that a biker can experience.
The Barber Vintage Motorsports Museum is the masterpiece of George W. Barber, a businessman, racer and philanthropist. His vision to build the world's best and largest motorcycle collection is what stands before us in Birmingham Alabama. In fact, the Guinness Book of World Records has certified the museum as the world's largest motorcycle collection.
«Read the rest of this article»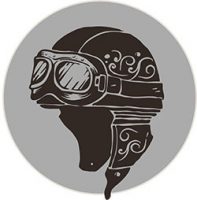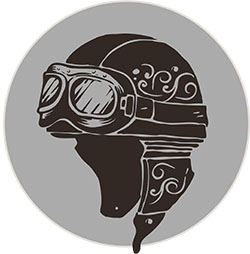 Leeds, AL – I had heard nothing but great things about this place when I announced I was going to visit. Even the bikers I met along the way down I-65 told me I was in for a treat.
They were right.
I cruised down to Birmingham this afternoon and after fighting the wind and several road projects, I pulled into the Barber Motorsports Park. It is a sprawling facility, cut out of the Alabama countryside.
It's the home of the worlds largest motorcycle museum, which I plan to visit tomorrow, but today, I went to the race track.
«Read the rest of this article»
Written by Stephanie Smothermon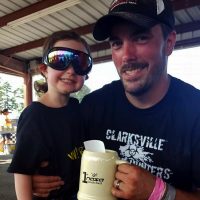 Clarksville, TN – If you've been following "Yow! Racing," you already know that local attorney Eric Yow has been on a serious winning streak with his Corvette. This year, Yow has won races at the National Corvette Museum Motorsports Park, Memphis International Raceway, and Road Atlanta, setting new lap records at NCM and MIR! Last weekend Yow kept pushing as he went to Barber Motorsports Park with his 2004 Corvette Z06.
Barber is a 2.3 mile road course sitting on 740 acres in Leeds, Alabama, where you'll also find the Barber Vintage Motorsport Museum, the IndyCar Series Grand Prix, and the North American Porsche Driving School.
«Read the rest of this article»