Written by Sgt. Marcus Floyd
101st Combat Aviation Brigade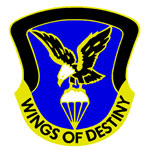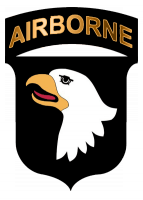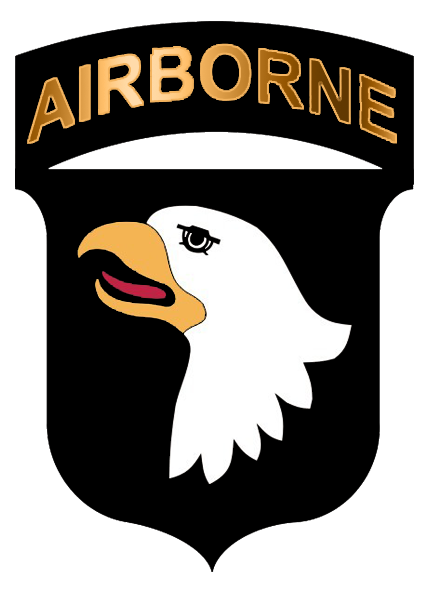 Fort Campbell, KY – Fort Campbell may be where Soldiers of the 101st Airborne Division get their air assault prowess, but even professionals can learn more about their craft.
Over the course of five days, more than 40 Soldiers from across Fort Campbell recently participated in the sling load inspector certification course.
"In this course we pretty much teach them the basics of sling load operations," said Staff Sgt. Michael Davis, a sling load instructor with the aerial delivery and field services department at Fort Lee, Virginia. "We teach them everything from the capabilities of the helicopters, how to rig the loads, how to properly inspect the loads and how to fill out the sling load inspection form."
By learning how to properly inspect sling loads, Davis said, Soldiers can protect and maintain military equipment and resources.
"We want to make sure when people rig the loads up for sling load they are being inspected correctly," he said. "That way, if there's anything wrong with [the load] the inspector can identify that before it gets hooked up to the helicopter. Because if it's not inspected properly and something goes wrong the helicopter might have to drop that load and then we've just lost that equipment."
Although the course used to be exclusively taught at Fort Lee, Davis said by traveling to different military installations he and his fellow instructors are able to reach more students.
"Typically, because myself and the other inspectors are stationed at Fort Lee, we travel around the world to the different bases to teach the course," Davis said. "This way, instead of only teaching 20 students a class, we are able to reach 40 or more students at a time."
Soldiers like Spc. Wyatt Wilson, a wheeled vehicle mechanic assigned to G Company, 1st Battalion, 187th Infantry Regiment, 3rd Brigade Combat Team, 101st Abn. Div., are able to attend to the course and improve sling load knowledge.
"The course has been going well and I've been learning a lot," Wilson said. "It's similar to air assault school, but it goes more in-depth with inspecting sling loads."
Although the course is similar to what Soldiers learn in the air assault course at The Sabalauski Air Assault School, the SLICC course helped to give Wilson the confidence to teach newer Soldiers about sling-load operations, he said.
"I'm interested in sling load operations and learning and the history of it," Wilson said.
Ultimately, Davis said confidence was the one thing he wants Soldiers to have after completing the course.
"The one thing I want them to take away from this is they feel confident about what they are doing," Davis said. "So, when they come to this course the thing I want them to be able to do, even if they are pathfinder or air assault-qualified, I want them to be confident in what they're doing."