Clarksville, TN – According the Clarksville Police Department, three common scams are finding new victims.
All three of these scams have been published before, but unfortunately, people still become victims so we wanted to make the public aware again.
The incidents were all reported August 17th, 2017 to law enforcement.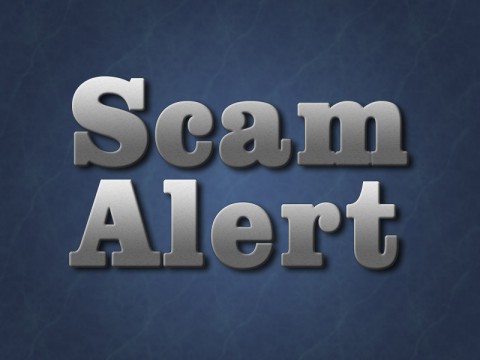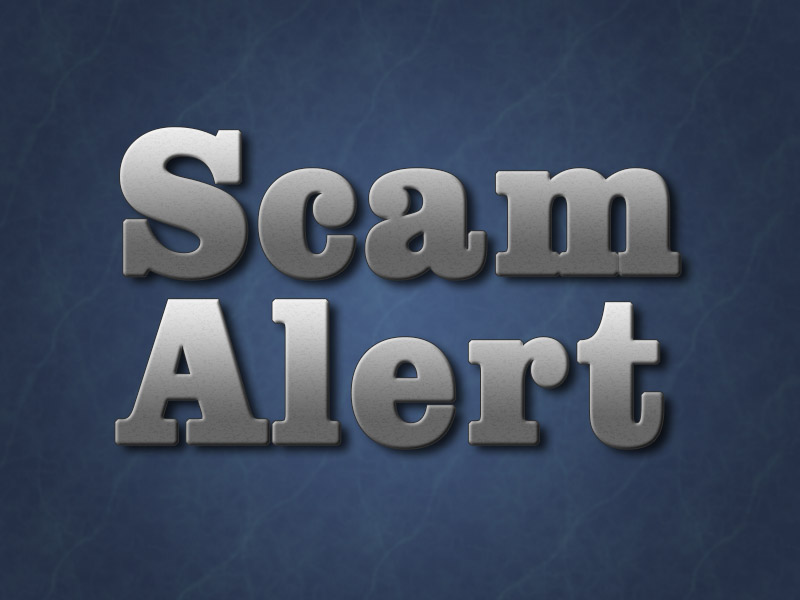 Scam #1
Victims, often elderly, receive a call from a person claiming to be a family member who has allegedly been arrested for some sort of criminal act in another state or sometimes another country. The scammers generally are armed with information about the family member such as child or spouse name.
They will masquerade as law enforcement or as a district attorney, public defender, defense attorney, etc. The scammer will tell the victim they need to send money for some reason: bail, restitution for a crash, attorney fees, medical fees and so on. They will then specify and account # or some method to send the money.
Once the money is sent, it is quickly withdrawn. In the latest incident, occurring Thursday, August 17th, 2017, the victims were 84 and 81 years old and were bilked out of $15,900.
Scam #2
The victims received a call from a person claiming to be law enforcement and tell the person they failed to appear for jury and is told they have to pay a fine. The fine is to be paid through the use of Greendot cards or some other form of money.
In this case, the victim loaded multiple Greendot cards with a total of $3,000 and provided the codes for the cards to the fictitious law enforcement official. The 66 year old woman's money was promptly withdrawn and the victim is now out of $3,000.
Scam #3
This one is not as common as the first two, but still is not a new scheme.
The victim applied for a job through a bona-fide employment agency and submitted a resume. She was then contacted by a company and was interviewed through Google Hangouts. She was contacted a few days later and told she was hired. She was told she would receive a check to purchase equipment. This did not appear to be out of line since it was a work from home job.
She received and cashed a check for $2450 and was told to send $1200 to a person in California and she would be sent the equipment needed for the job. She was then told to send a money gram for $1200 to another person but it was declined due to Fraud.
Then she was told to send the money to a bank account number That's when the victim got suspicious and called the business name given to her. She discovered it was a scam since the business had no clue what she was talking about. The 47 year old victim was out of $2400.
In most scams, the solve ability factor for law enforcement is very low since the scammers use fake numbers (spoofing), out of state or in another country, and use monetary transfers which are not easily trackable, and locally resources are not available to investigate crimes originating in another country or out of state jurisdictions and the victims voluntarily enter into the transactions.
The victims can and should file a complaint through the Federal Trade Commission or F.B.I websites (https://www.ic3.gov/).
To avoid being scammed:
Work on the premise, if it sounds too good to be true, it probably is.
Let the answering machine pick up calls from numbers you don't know.
Law enforcement will not ask you to send money to a bank account. Contact your local law enforcement agency if in doubt.
If someone calls about a family member and is requesting money, verify the family member's identity
Oftentimes, scammers are high pressure and will attempt to force you to act then. Resist the temptation until you can research
Make sure your virus or pop-up protection is in place
Internet provides a wealth of information for research, someone can use to gather your personal information.
Make sure that all family members are aware of the existence of scams and to question out of the ordinary calls.
Check online, if you have the capability, and you will often find scams as identified