Clarksville, TN – Clarksville Police say Jacob Ryan Herdman has been out on Bond since August 28th, 2017 for Vehicle Burglary and has been charged again for the same type of crime.
On Tuesday, September 5th, 2017 around 12:42am, Clarksville Police Officers were called to the area of Skyview Circle for suspicious activity. A man had spotted two men rummaging through a neighbor's vehicle, confronted them, and the two men took off running.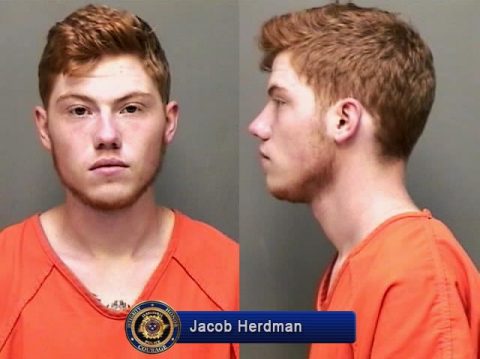 It was discovered shortly after arrival, three vehicle burglaries had occurred in the area. Police located the two men and found they had property in their possession which was taken from burglarized vehicles.
The two men, identified as Jacob Herdman, 18 and Mason Lloyd, 18 were taken in custody and charged with: Three Counts of Vehicle Burglary. Mason Lloyd's Bond: $60,000 and Jacob Herdman'S Bond: $100,000.
There was other property recovered and we're identifying the property owners at this time and additional charges may be pending.