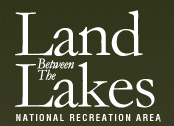 Land Between the Lakes, KY/TN – Fairy tales are coming to visit the Woodlands Nature Station for the 23rd Annual Howl-O-Ween program, Saturday, October 21st, 2017 from 1:00pm-4:30pm at the Woodlands Nature Station in Land Between the Lakes National Recreation Area.
Trick or treat with fairy tale characters during a guided walk along our Howl-O-Ween Trail. Also play games, make crafts, and get your face painted while visiting the Woodlands Nature Station Backyard, included with admission.
Trail tickets go on sale at 12:00pm and cost $5.00 per person ages 5 and up, free for ages 4 and under.
Nation Station admission is included with purchase. First guided tour leaves at 1:00pm; last tour leaves at 4:00pm.
"Howl-O-Ween is a fun event for kids of all ages. It offers a great way for families to spend time together while enjoying a lighthearted outdoor experience," says Monica West, Nature Station Naturalist. "This year we have some of your favorite costumed storybook characters here to tell you the 'real' story. Did the Wolf really eat Little Red Riding Hood's Grandma? Come and find out!"
Nature Station volunteer guides take guests on a 1/4 –mile hike during this non-scary daytime event all about fairy tales. Kids collect goodies on the way. Costumes are welcomed and encouraged. Other activities include crafts, face painting, games, and learning about the magic of wildlife at Land Between the Lakes.
Fourth grade students can go to http://everykidinapark.gov/, get their free Every Kid in a Park pass, and get their family in for free. For more information call 270.924.2299. Visitors are encouraged to dress for the weather and bring an umbrella in case of rain.
To find more information about Land Between the Lakes, log on to the official website at www.landbetweenthelakes.us or call 1.800.525.7077 or 270.924.2000.