UT Athletics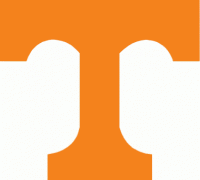 Lexington, KY – Tennessee came out strong against Kentucky as the Volunteers forced four fumbles in the game and rushed for a season-high 155 yards in the first half on Saturday, but the Wildcats held on for a 29-26 final at Kroger Field.
Tennessee (3-5, 0-5 SEC) now holds a 79-25-9 all-time record against Kentucky (6-2, 3-2 SEC), including a 37-15-3 record in Lexington.
Redshirt freshman quarterback Jarrett Guarantano completed 18 of 23 passes for a career-high 242 yards in a contest that turned into a battle between two young running back corps. Tennessee's duo of freshman Ty Chandler and sophomore Carlin Fils-aime combined for 193 yards and two touchdowns while Kentucky sophomore Benny Snell ran for 180 yards and three touchdowns.
The Vols' defense opened Saturday's game with a forced fumble on the Wildcats' first drive.
Redshirt senior defensive lineman Kendal Vickers stripped the ball from UK's Snell on a rush and sophomore defensive back Nigel Warrior recovered it at Kentucky's 15-yard line.
The play set up freshman kicker Brent Cimaglia's first field goal of the night that put the Vols up, 3-0.
Kentucky then used a three-minute, 60-yard drive to score the first touchdown of the game before Cimaglia made a 24-yarder to pull UT within one point.
To start the second quarter, the Wildcats capped a five-play sequence with a two-yard rushing touchdown, taking a 14-6 advantage.
With 11:15 left in the second, Tennessee marched 75 yards down the field, gaining 11 yards or more on four plays, before Chandler ran the ball into the end zone to trim UK's lead to 14-13.
After Kentucky extended its lead to 21-13 on a rushing touchdown by Snell, the Vols made it a one-point game with 1:14 left in the half. UT put together a 10-play, 71-yard drive that ended with Chandler's second touchdown of the night.
Redshirt junior defensive back Rashaan Gaulden then forced Tennessee's third fumble which was recovered by senior linebacker Evan Berry in the third. The turnover led to a 30-yard field goal by Cimaglia and gave UT a 23-21 lead.
To start the fourth quarter, Cimaglia hit a 45-yard field goal after Vickers forced his second fumble of the night to put the Vols up, 26-21.
Kentucky rallied back with 4:43 left, scoring the final touchdown of the game with 0:33 seconds on the clock. The Wildcats opted for a two-point conversion, successfully completing a pass from quarterback Stephen Johnson to Snell for the 29-26 final.
Tennessee attempted a final drive as the clock wound down, moving the ball 72 yards down the field to the UK three-yard line. On the final play, Guarantano connected with redshirt senior wide receiver Jeff George for 48 yards.
Next up for UT Football
The Vols host Southern Miss at Neyland Stadium next Saturday at 6:30pm CT. Tennessee's homecoming game will be aired on SEC Network.