Clarksville, TN – An assistant digital editor with Southern Living Magazine, New Brunswick, Canada native — and Austin Peay State University alumna — Abbi Wilt already knows that she followed a rather unique path to her dream job.
"Being a Canadian, I guess it's ironic that I work for a magazine that covers Southern culture, and it's something that my coworkers like to remind me of all the time," Wilt joked. "But I fell in love with the culture here, and I'm able to do the things that I'm truly passionate about."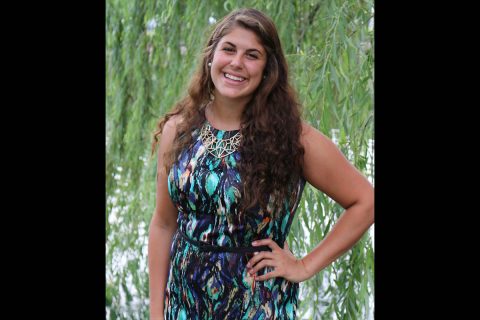 Following her passion is what led Wilt to Southern Living, despite graduating from Austin Peay with a bachelor's degree in communication and a concentration in public relations.
Weighing a job offer in PR shortly before graduation, Wilt said a last-second opportunity from publishing giant Time Inc. to serve as an editorial fellow with its magazine properties presented a "fork in the road" scenario for the then-Govs Programming Council president.
"I could have taken a higher-paying job in public relations, but I'm a writer through and through, and I knew (Time Inc.) would allow me to work under some of the best editors in the business, so I thought I'd do it for a year and see where it went from there," Wilt said. "My fellowship was supposed to last from June 2015 through June 2016, but I was hired on in February 2016 when they decided they wanted to create an entirely new position for me."
Working out of Southern Living's Birmingham, Alabama headquarters, Wilt produces and manages all of the magazine's food, home, style, garden and travel video content. And although she works in journalism, Wilt still uses the marketing and public relations background she received at Austin Peay, working with the magazine's marketing team on writing and developing content, as well as fielding pitches from representatives of brands and entertainers.
"I'm grateful for my time at Austin Peay because I was able to learn from professors who cared about my passions, and the opportunities I received there prepared me for what I'm doing today," Wilt said. "I knew I had found my place when I first toured Austin Peay's campus, and if I had to choose a school again, I'd still pick Austin Peay."