APSU Sports Information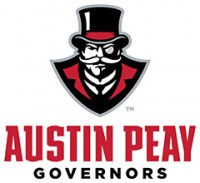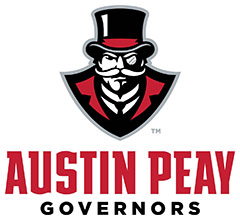 Brentwood, TN – After a fall campaign that saw its volleyball team win a championship and its football team post its best finish in four decades, Austin Peay State University's athletics department finished the fall season ranked third among all Ohio Valley Conference programs in the season-long Commissioner's Cup competition.

The Governors third-place ranking after the fall season's events – men and women's cross country, women's soccer, volleyball and football – was their best fall finish since the Commissioner's Cup was reformatted in 2008-09. Austin Peay's volleyball team received 13 points for claiming the both the regular-season and tournament titles. Meanwhile, the Governors football team scored 11 points for its second-place finish.

"A year ago our coaches and staff made a commitment to being the premier athletics department in the Ohio Valley Conference and this fall we took a significant step toward accomplishing that," said athletics director Ryan Ivey. "I want to congratulate our student-athletes, coaches and staff for their strong start to the season. Now we have to focus on putting forth a strong run for the Commissioner's Cup."

Five-time Commissioner's Cup winner Eastern Kentucky leads after the fall season with 51 points thanks to championships in both men and women's cross country and a third-place finish in women's soccer. Murray State is second with 40.5 points after winning both the regular-season and tournament titles in women's soccer and finishing third in volleyball.

Behind the Govs it is a tight race with Belmont (37.5 points) ranking fourth followed by Eastern Illinois (37) and UT Martin (35). Further back is Southeast Missouri (32.5 points), followed by a trio of tied departments: SIU Edwardsville, Tennessee Tech and Jacksonville State (27.5 each). Morehead State and Tennessee State round out the 12 program field.

The next update will follow the conclusion of the winter sports championships, which includes men and women's basketball, men and women's indoor track and field as well as rifle.

The 2015-16 season marks the eighth for the re-formatted Commissioner's Cup, which was previously known as the All-Sports Trophy. The award (which started in 1962-63 for men's sports and 1980-81 for women's sports) was previously divided into a Men's All-Sport Champion and a Women's All-Sport Champion.

Points were awarded for each of the 18 sponsored sports and each school was required to count its totals from each sport in its grand total.

Currently, schools are required to count point totals for four main sports (football, volleyball, men's basketball and women's basketball) along with their next eight highest point totals from the remaining sports, regardless of gender. Belmont, Morehead State and SIUE, which do not compete in OVC football, count baseball as one of its four required sports.

The points system for scoring is as follows. For all sports (except rifle, men's indoor and men's outdoor track – which have fewer participating teams), the first-place team earns 12 points, the second-place team earns 11 points, etc. For rifle, men's indoor and men's outdoor track and field, the first-place team earns 12 points and subsequent point increments are calculated by dividing the total number of OVC member institutions by the number of institutions sponsoring the sport.

In addition winners of OVC Tournaments (soccer, volleyball, basketball, tennis, softball and baseball) get one additional bonus point.

There are eight OVC Championships remaining this year (women's tennis, men's tennis, women's golf, men's golf, women's outdoor track & field, men's outdoor track & field, softball and baseball).



Sections
Sports
Topics
APSU, APSU Athletics, APSU Athletics Director, APSU Cross Country, APSU Football, APSU Men's Cross Country, APSU Men's Football, APSU Soccer, APSU Sports, APSU Volleyball, APSU Women's Cross Country, APSU Women's Soccer, APSU Women's Volleyball, Austin Peay State University, Belmont, Brentwood TN, Commissioners Cup, Eastern Illinois, Eastern Kentucky, Governors, Govs, Jacksonville State, Lady Govs, Morehead State, Murray State, Ryan Ivey, Southeast Missouri, Tennessee State, Tennessee Tech, UT-Martin