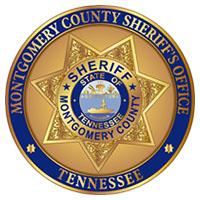 Clarksville, TN – The Montgomery County Sheriff's Office is partnering with the Better Business Bureau to provide a Civilian Response to Active Shooter Events (C.R.A.S.E.) training course to local businesses and their employees.
The C.R.A.S.E. workshop will be held on Tuesday, March 13th, 2018 from 9:00am to 11:00am at the Pinnacle Family Entertainment Center located at 430 Warfield Boulevard, Clarksville, TN.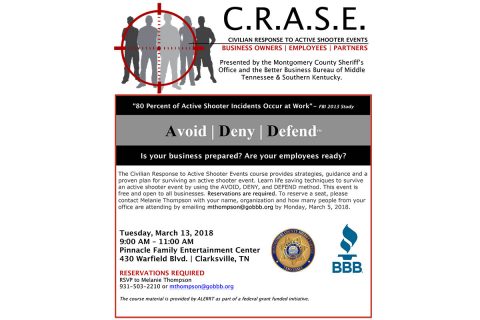 The C.R.A.S.E. course will provide strategies, guidance, and a plan for surviving an active shooter event. Topics include the history and prevalence of active shooter events, civilian response options, medical issues, and considerations for conducting drills.
This workshop is free and open to all businesses.
Reservations are required by Monday, March 5th, 2018. To reserve a seat, please contact Melanie Thompson with your name, organization, and how many people from your business will be attending by calling 931.503.2210 or emailing