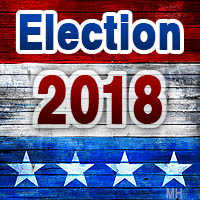 Montgomery County, TN – Montgomery County Election Commission has announced that following the withdrawal of County Commission District 16 incumbent Wallace Redd, Tennessee Code 2-5-101(h) requires that the qualifying deadline for this position be reopened for a period of seven days following the original withdrawal deadline.
The Election Commission is now issuing petitions for County Commission District 16 with a new qualifying deadline of Thursday, March 1st, 2018 at Noon.
The new withdrawal deadline for this position is Monday, March 5th, 2018 at Noon.
For more information, please contact the Election Commission Office at 931.648.5707.