Tennessee Athletics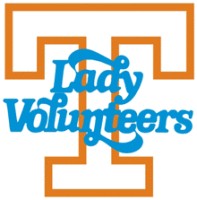 Sevierville, TN – Former Clarksville High School golfer and state champion Mariah Smith, helped lead a Tennessee contingent of golfers to a strong showing this past weekend at the Bobby Nichols Intercollegiate. All three Lady Vols competed as individuals, finishing in the top 6.
"All in all, it was a great week," Volunteer Assistant Coach Luis Pavon said. "We had three top-six finishes."
The Volunteers were led by freshman Mariah Smith who finished tied for third, shooting a 54-hole total of 222 with her best round coming on Sunday where she shot an even-par 71.
Haley Wagner
also recorded even par in the first round while junior
Allison Herring
carded her best round of the tournament on Tuesday, a 1-over 72. Despite a final round of 79 for Wagner, both she and Herring finished two strokes behind Smith with scores of 224, earning the duo a share of sixth place.
"Allison played great today," Pavon said. "She made five birdies after starting with two bogeys and hung in there for a nice 72. Haley just got off to a bad start and her putter left her. I think she learned a lot today for the next time she is in contention."

Wagner led the field shooting 5-under on par five holes, while Smith was fourth on par threes and Herring finished third in par four holes.
Smith helped her Lady Wildcats capture the TSSAA Class AAA State Golf title last year, while on her way to capturing the individual state title.
Mariah is the daughter of Kevin and Yvette Smith.

The Lady Vols will be on the road again this weekend at the Clemson Invitational. The tournament will be held March 23rd-25th in Sunset, S.C.

Tennessee Scores
*T3. Mariah Smith: 71-73-78—222 (+9)
*T6. Haley Wagner: 71-74-79—224 (+11)
*T6. Allison Herring: 74-78-72—224 (+11)
*Competed as Individuals

Top Three Scores
1 Valentina Giraldo – Jacksonville St. – 68-72-70–210 (-3)
2 Kerri Parks – Marshall – 76-72-73–221 (+8)
T3 Mariah Smith* – Tennessee – 71-73-78–222 (+9)
T3 Allyson Dunn – Tennessee Tech – 70-77-75–222 (+9)
*Competed as an Individual