Clarksville, TN – On Friday, May 11th, 2018 around 12:30am, Clarksville Police Officers responded to the 2000 block of Post Road for a home invasion where a teenage adult male had been shot.
Officers arrived on scene within three minutes, were flagged down outside of the house by the homeowners and were told a family member was inside and had been shot. The victim was transported by ambulance to Tennova Healthcare where he was pronounced dead.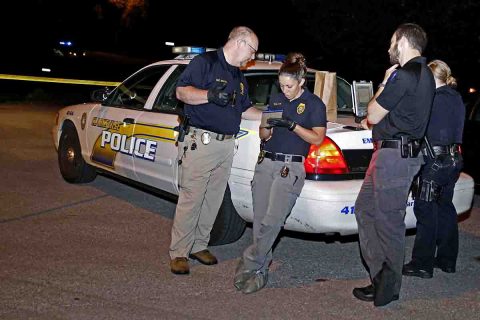 Based on the preliminary investigation, multiple males entered the residence, gunshots were heard inside by occupants, and it was discovered the teenage adult had been shot.
The inside of the house was also ransacked, but the other occupants inside the house were unharmed. After the men fled from the scene, 911 was called.
This does not appear to be a random act and the general public is not in danger.
The lead investigator is Detective McClintock, anyone with information can call 931.648.0656, ext 5465, TIPSLINE 931.645.8477, or go online and submit a tip anonymously at P3tips.com/591