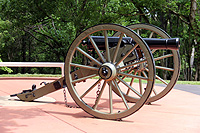 Clarksville, TN – The next meeting of the Clarksville (TN) Civil War Roundtable will be on Wednesday, May 16th, 2018 at the Bone & Joint Center, 980 Professional Park Drive, right across the street from Tennova Healthcare. This is just off Dunlop Lane and Holiday Drive and only a few minutes east of Governor's Square mall.
The meeting begins at 7:00pm and is always open to the public. Members please bring a friend or two – new recruits are always welcomed.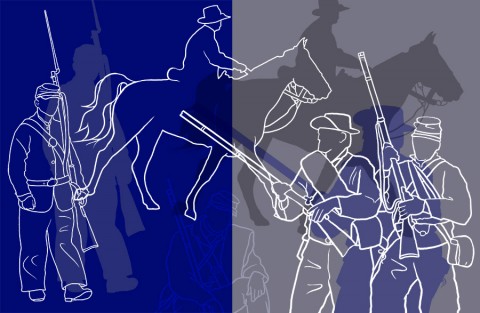 Topic: "The Soldier's Burden"
As a followup to the great program on the Confederate cavalryman of a couple months ago by Myers Brown, this month's program will cover the Civil War infantryman of both sides.
The soldier's weapons, uniforms, food and much more will be examined by William Parker, Director of the Fort Defiance Interpretive Center in Clarksville. The program will be enhanced by displays of the soldier's many types of equipment.
William Parker, a U.S. Army veteran, is site Director of Fort Defiance Interpretive Center. He holds a Bachelor's Degree in Political Science and a Master's Degree in Military History. William also teaches U.S. history at Austin Peay State University. He is an avid reader of military history and a well known Civil War relics hunter and collector
We hope you will join us for a fun and informative program this month.
We hope to see you Wednesday, May 16th at the the Bone & Joint Center at 7:00pm for our monthly meeting.