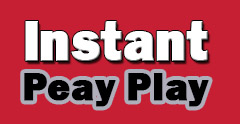 Clarksville, TN – Austin Peay State University's spring sports continue to shine and impress, as baseball, softball and track & field continue to add to what has been a very successful school year for the Governors.
First, the Governors softball team (39-17) earned its first appearance in a national postseason tournament, with its selection into the National Invitational Softball Championship – the NCAA Division I softball equivalent to the men's N.I.T Basketball Tournament.
Austin Peay will be the second-seed in its region — being played in Richmond, KY – and will face the third-seeded Towson Tigers (40-17) out of the Colonial Athletic Association, 2:00pm (CT) on May 17th, while the other side of the bracket will be Toledo (34-21) out of the Mid-American Conference and fellow OVC member Eastern Kentucky (40-18).
The regional runs through May 19th, with the winner advancing to the tournament's championship round May 23rd-26th, at a yet to be determined site.
This comes after the Govs posted their best-ever appearance in the Ohio Valley Conference Championship Tournament last week, finishing in third-place.
Secondly, the Govs outdoor track & field team continued to be the best pole vaulting squad in the conference, with junior Savannah Amato winning her fifth consecutive gold medal (coming in both the indoor and outdoor championships), while also recording an OVC Championship setting height of 4.05m (13-foot-3.50 inches), with OVC Freshman of the Year Morgan Bradley taking the silver with a second-place finish.
Amato is guaranteed a spot in the 2018 NCAA East Preliminaries Meet in Tampa, FL on May 24th-26th, while fellow pole vaulters Dascha Hix and Bradley along with Tymeitha Tolbert (100m dash) and Maya Perry-Grimes (triple jump) will have to wait and see if they get an invite to the East Preliminaries Meet.
Finally, the Govs baseball team made some history this past Friday in going on the road and defeating No. 5 nationally-ranked Clemson, 6-3,
The win versus the Tigers marked the highest ranked national opponent the Govs (30-22) have ever beaten in their history, with the previous best being against a No.-6 ranked team twice – Florida in 2002 and North Carolina State last year.
The Govs have one final home OVC series May 17th-19th versus Eastern Illinois to wrap-up its regular season before heading to the OVC Championship Tournament on May 22nd-27th in Oxford, AL.