Clarksville's Customs House Museum

Clarksville, TN – The Customs House Museum and Cultural Center is located in historic downtown Clarksville, Tennessee. Come explore an entire city block featuring large gallery spaces filled with fine art, science and history.
Some of the events in June at the Museum are: Fantastical Patterns: Brenda Buffett: Explored Movement, Interpreting the Familiar: The Art of Hattie Marshall Duncan, Nathaniel Mather: Stories Through Color, Exquisite Miniatures.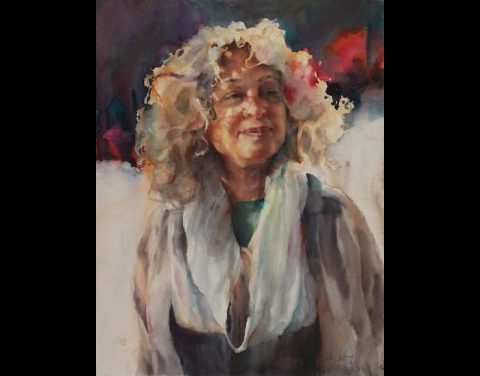 Exhibits
Brenda Buffett: Explored Movement
June 1st – July 1st | Planters Bank Peg Harvill Gallery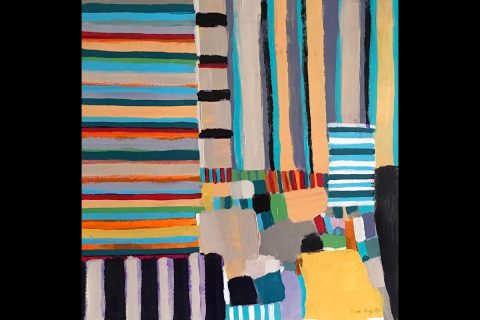 A graduate of O'More College of Design with a degree in Fine Arts, Brenda Buffett's paintings are colorful acrylic abstracts. The paintings are full of movement, and are inspired by the Nashville music scene, the urban landscape, and the images of a growing city. This exhibition is sponsored in part by Nashville Arts Magazine.
Interpreting the Familiar: The Art of Hattie Marshall Duncan
June 6th – August 19th | Jostens Gallery
African American folk sculptor Hattie Marshall Duncan creates expressive sculpture that offers a loving, humorous portrayal of her hometown community in Jackson, Tennessee. She uses common household items such as wire hangers, plastic bottles and old stockings to build the frames.
After molding the figures, she adds texture and detail by applying coffee grounds for hair, pine cones for hats, and broken egg shells for clothing.
World in Wood: The Folk Art of Herbert Baggett
May 15th – July 29th | The Leaf Chronicle Lobby
Wooden figures by Tennessee artist Frank Baggett are on display. These objects are from the Customs House Museum & Cultural Center's permanent collection.
Tennessee Watercolor Society 2018 Biennial Exhibition
May 19th – July 27th | Crouch & Orgain Galleries
The Tennessee Watercolor Society will open its 36th Juried Exhibition of water media paintings on paper at the Customs House Museum & Cultural Center on Saturday, May 12th. Sixty works have been selected for display by juror and artist Lian Quan Zhen. Following its run at the Customs House, a selection of 30 paintings will continue across Tennessee as a traveling exhibit for the duration of 2018, stopping at three gallery venues including a final show at the Hunter Museum in Chattanooga.
Nathaniel Mather: Stories Through Color
April 3rd – June 24th | Kimbrough Gallery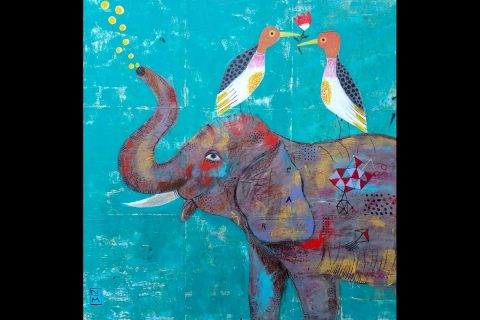 The paintings of Nathaniel Mather, in their shallow spaces, childlike renderings of animals, flowers, and rough-edged patches of color are done in water medium materials on canvas and board. Born and raised in California, Nathaniel works in Nashville as an artist and illustrator.
Exquisite Miniatures
April 15th – June 24th | Kimbrough Gallery
Wes and Rachelle Siegrist are an American husband and wife team who mesmerize viewers with miniature paintings so exquisitely crafted that they are often mistaken for tiny photographs. Their tiny treasures, as collectors often refer to them, typically measure less than 9 square inches and appear even more detailed when viewed under magnification!
A hallmark of their work is their ability to convey the feeling of a larger canvass or the essence of the natural world in miniature. "Exquisite Miniatures" consists of fifty signature paintings including landscapes, portraits, still lifes, wildlife, and other subjects by Wes and Rachelle Siegrist.
"Exquisite Miniatures" by Wes and Rachelle Siegrist, Produced by David J. Wagner, Ph.D., Curator/Tour Director; for further information, visit davidjwagnerllc.com and artofwildlife.com. This exhibit is sponsored in part by Clarksville Dental Center.
Our Town: Stories Within Clarksville's Doorways
February 28th – September 30th | Memory Lane
An exhibition of regional stories featuring photographs and artifacts from our collection, including: the jail, Trinity Episcopal Church, the Court House, the Capitol Theater, and more.
Activities
First Thursday Art Walk
Thursday, June 7th | 5:00pm-7:00pm
The museum is open to the public with free admission as part of Downtown Clarksville's First Thursday Art Walk.
Second Saturday Free Admission: Newly Renovated Family Art Studio
Saturday, June 9th
The Customs House Museum & Cultural Center is open with free admission from 10:00am to 5:00pm as part of our Second Saturday Free Admission Day!
Join us as we reopen the newly renovated Family Art Studio, sponsored by the Kiwanis Club of Clarksville. New permanent Creativity Stations are available to families, featuring a 12 foot Lego Wall, light table, and a self-portrait station.
Puppet Theater Special Event
Sunday, June 10th | 1:00pm–4:00pm
Meet puppeteer C. David Elliott and some of his puppet friends at the new Puppet Tree Theater in Explorers' Landing. C. David is one of the original volunteer model train crew engineers.
Father's Day Sale at Seasons: The Museum Store
Celebrate Dad! Enjoy 20% off all glass, wood, and metal merchandise in the store throughout the month of June. No other discounts apply..
All activities are free with your museum membership. Non-members pay regular admission fees. For more information contact Ms. Sue at sue@customshousemuseum.org or 931.648.5780.
Closings
The Customs House Museum & Cultural Center will be open regular hours this June.
About the Customs House Museum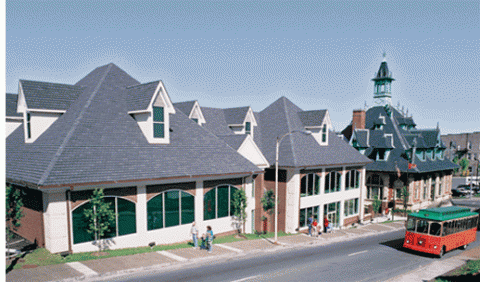 Located in the heart of historic downtown Clarksville, Tennessee, the Customs House Museum and Cultural Center is the State's second largest general museum. The original portion of the building was constructed in 1898 as a U.S. Post Office and Customs House for the flourishing tobacco trade. Incorporating a number of architectural styles, the original structure is one of the most photographed buildings in the region.
With over 35,000 square feet of the region's best hands-on activities and special events…people of all ages agree – the Customs House Museum is well worth the stop!
The Explorer's Gallery is packed with fun, learning and fantasy in Aunt Alice's Attic, McGregor's Market and kitchen, and of course – the Bubble Cave! Finally, get "all aboard" to see our fantastic model trains. Our volunteer engineers "ride the rails" every Sunday afternoon from 1:00pm to 4:00pm.
Regular museum hours are 10:00am to 5:00pm Tuesday through Saturday, and 1:00pm to 5:00pm on Sundays. Adult admission is $7.00, Senior Citizens and College ID $5.00, Ages 6 to 18 $3.00, and under six years and Museum members are free.
The Customs House Museum is located at 200 South Second Street. For more information, call 931.648.5780 or visit their website at www.customshousemuseum.org