Clarksville Police Department

Clarksville, TN – Clarksville Police are trying to identify a woman that crashed a car through the glass doors of a car dealership at 2285 Trenton Road, October 13th, 2018 around 4:00am.
An unknown female driver of a Buick was seen on video surveillance sitting in the parking lot of the car dealership around 3:40am and, then drove the car through the glass doors around 4:04am.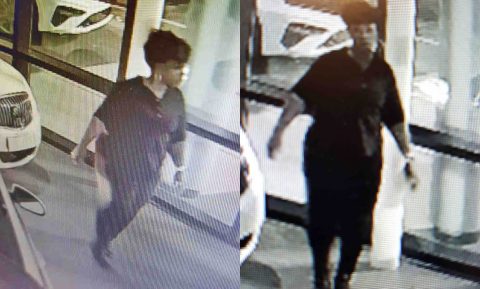 After crashing through the doors the vehicle struck a 2018 Kia Stinger on the floor of the showroom. Eventually, the driver backed out of the dealership and left the scene.
Clarksville Police were notified around 6:30am when an employee arrived at work.
Anyone with information can call Officer Burton, 931.648.0656, ext 5665, TIPSLINE 931.645.8477,or go online and submit a tip anonymously at P3tips.com/591
Photos