APSU Sports Information
Clarksville, TN – Austin Peay State University's (APSU) volleyball team begins a regular-season ending four-match road trip with a pair of Bluegrass State contests this week. The Govs first travel to Murray State for a 7:00pm, Tuesday, October 30th, 2018 contest.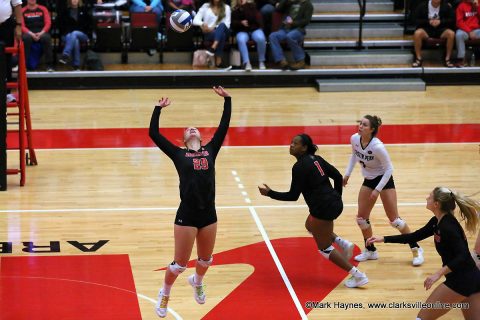 Austin Peay then heads to the other side of Kentucky for a 1:00pm (CT), Saturday, November 3rd contest at Eastern Kentucky.
Tuesday's Heritage Bank Battle of the Border event at Murray State will have OVC title implications.
The contest will feature the league's Top 2 teams with APSU seeking to solidify its hold on first place while Murray State will look to apply late-season pressure.
Meet The Teams
From The Serve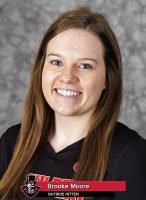 The Govs finished 2018 with a 10-0 home record in regular-season play. They are the second APSU team to finish a regular-season home schedule unbeaten (1992, 13-0).
In addition, they are one of 13 Division I teams with an active double-digit home win streak (13 games).
Sophomore outside hitter Brooke Moore paced the Govs with 22 kills last week, including an impressive outing against Southeast Missouri that saw her post 10 kills, a season-best .474 attack percentage and 14 digs.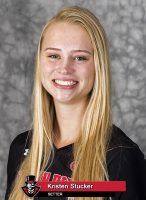 Senior setter Kristen Stucker returned to form, pacing the Govs to a .311 team attack percentage last week while handing out 12.33 assists per set.
She led APSU to its fourth-best single-match attack percentage (.432) in Saturday's win against SEMO.
Junior libero Ginny Gerig had another solid week in the back row for the Govs, averaging 3.83 digs per set in the two wins. She also was not charged a reception error in 29 attempts.
The Govs four seniors each had impressive outings in their final home match, Saturday, against Southeast Missouri.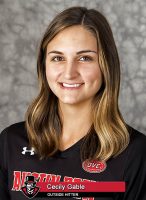 Outside hitter Cecily Gable led Austin Peay with 11 kills while middle blockers Logan Carger and Kaylee Taff each added eight kills.
That latter duo was errorless in attack, Carger posting a .800 attack percentage while Taff finished with a .571 attack percentage. Stucker posted 40 assists, three kills, and two blocks.
Austin Peay's magic number to clinch the title outright stands at three over Murray State and two versus Morehead State. Austin Peay can clinch a share of the 2018 regular-season title and the right to host the OVC Volleyball Championship with a win at Murray State, Tuesday.