Clarksville Transit System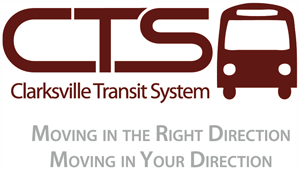 Clarksville, TN – In a holiday food program known as Basket of Thankfulness, Clarksville Transit System will offer free rides each Saturday in November to passengers who donate cans of food.
CTS will transfer the collected food to Manna Café Ministries, a local food charity, for distribution to people in need.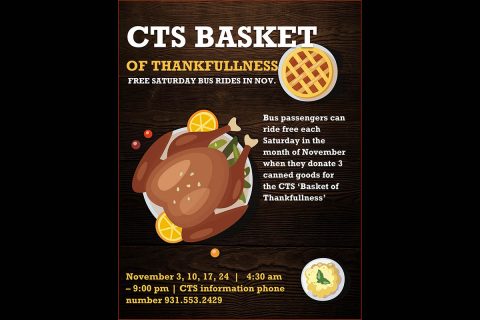 Supporters also may drop off canned goods at the CTS Transit Center, 200 Legion Street, or the CTS maintenance center at 430 Boillin Lane.
Collection boxes will be on each bus on November 3rd, 10th, 17th and 24th, and riders who give three canned goods will receive a free ride.
Shelf-stable, nutritious foods are needed. Suggested items for donation include canned tuna or salmon; canned chicken or other meats; canned beans and vegetables such as tomatoes, carrots, green beans, corn and peas; and canned soups, stews and chili.
For food safety reasons, rusty or dented cans, unlabeled packages, or non-commercially packaged food cannot be accepted.