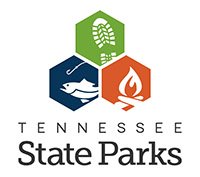 Clarksville, TN – On Saturday, August 17th, 2019, the 4th annual Hummingbird and Butterfly Festival will be held at Dunbar Cave State Park in Clarksville, Tennessee.
This is a FREE event and a great way to spend an educational day outdoors for all ages. Parking at the park is limited but overflow parking with a shuttle is available at Dunbar Cave Baptist Church, 300 Dunbar Cave Road.
The festival will take place rain or shine. We look forward to seeing you there.
All Day Activities – in tents around the wildflower garden:
9:00am–3:00pm – All day Children's Arts and Crafts Activities – Provided by Warioto Audubon and the Friends of Dunbar Cave
9:00am–3:00pm – Clarksville Garden Club will be on hand to talk about native plants and give gardening tips.
9:00am–3:00 pm – Become a Pollinator Pal – Children (with parent assistance) achieve a "Pollinator Pal" badge by acquiring, through observation, a list of fun-to-find items about pollination.
9:00am–11:30 & 1:00pm–3:00pm – Hummingbird Banding Demonstration by Southeastern Avian Research (SEAR) under the 'green' tent. Pre-festival hummingbird banding will begin at 8:00am (before the festival begins). Participants are welcome to observe.
Special Programs – In the Visitors Center classroom:
9:30am–10:15am – Polly Rooker – TWRA Biologist (retired)
Topic – "Primary Pollinators in Your Yard"
10:30 am–11:15am – John Froeschauer – State Parks Interpretive Specialist (retired)
Topic – "Butterfly and Moth Natural History and How to Attract Them to Your Garden"
11:30am–12:15pm – Cyndi Routledge – Federally Licensed Master Hummingbird Bander and CEO of SEAR
Topic – "Hummingbirds"
1:00pm–1:45pm – Rebecca Johnson – Biologist
Topic – "Monarchs" natural history, migration and gardening for Monarchs
Dunbar Cave State Park is located at 401 Old Dunbar Cave Road, Clarksville Tennessee.
Overflow Parking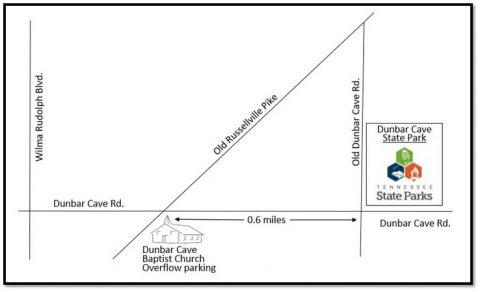 Follow the signs to overflow parking at Dunbar Cave Baptist Church (on top of the hill west of the park, the church has a golden steeple). Catch the shuttle to the festival.
Door prizes will be awarded at 10:20am, 11:20am, 12:20pm, 2:00pm. (You must be present to win.)