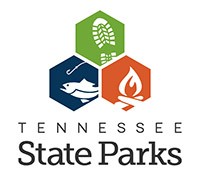 Clarksville, TN – Dunbar Cave State Natural Area has been a State Park since 1973. The cave and its surrounding 110 acres have considerable scenic, natural and historical significance. The entrance offered shelter to prehistoric Native Americans as far back as 10,000 years.
Dunbar Cave State Natural Area will present many nature programs during the year. There are programs for children and adults.
The upcoming events include: Hummingbird and Butterfly Festival, Candlelight Yoga at the Cave, and Unknown Realms.
August 17
Candlelight Yoga at the Cave
Time: 6:00pm – 7:15pm
Join us for Candlelight Yoga classes at the mouth of Dunbar Cave. In the cool air currents of the cave, participants enjoy a relaxing, gentle flow class, while holding some postures and connecting with breath in the tranquil setting of Dunbar Cave. This is a great intermediate yoga practice, wonderful for couples and friends, with modifications available for beginners or advanced practitioners.
Instructor is Shana Thornton, 200RYT registered with Yoga Alliance.
Participants need to arrive with enough time to walk to the mouth of the cave from the parking area. Follow the paved trail by the lake. Class takes place at the mouth of the cave.
Since it is summer and participants are practicing outside, please apply bug spray if needed, prior to reaching the mouth of the cave. If needed, participants should bring your own yoga mat, water, and a towel to dry off.
Meet at: The cave entrance
Price: $15.00
For more information on this event call 931.648.5526 or contact Shana Thorton at www.thorncraftpublishing.com/contact.html
---
Hummingbird and Butterfly Festival
Time: 8:00am – 3:00pm
Come see, learn and hear all about hummingbirds, butterflies and other pollinators in Tennessee. There will be hummingbird banding demonstrations by Cyndi Routledge of Southeastern Avian Research, children can enjoy free Arts and Crafts activities, hourly speakers will educate you on hummingbirds, butterflies and so much more.
Free shuttle service from Dunbar Cave Baptist Church will be provided as parking is limited.
Early-bird hummingbird banding will begin at 8:00am all other activities will begin at 9:00am.
Hosted by Warioto Audubon, Friends of Dunbar Cave and Dunbar Cave State Park
Rain or shine!
For more information on this event contact Park Manager David Britton at 931.648.5526 or email: David.britton@tn.gov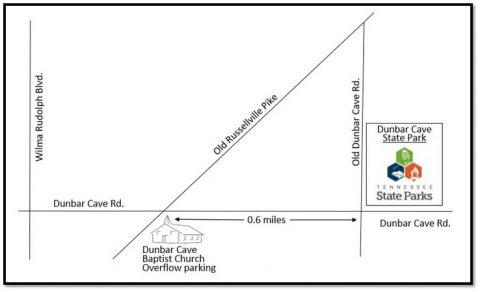 August 18th
Unknown Realms
Time: 2:00pm – 4:00pm
Already taken our regular cave tour but want to see more? This tour explores some of the more remote areas of the cave. No crawling is required but some passages are tight so you may get muddy. Due to the rugged nature of this route participants need to be at least 10 years old and in good physical condition.
Ceiling heights are very low in many places. Flashlights (no cell phones or headlamps) and sturdy shoes or boots are required. This tour does not view the Mississippian Cave Art, that can be seen on the standard tour.
Meet at: Visitor Center
Price: $20.00
For more information or to register contact Park Ranger Adam Neblett at 931.648.5526 or email adam.neblett@tn.gov
Dunbar Cave State Park Programs Information
Programs are free unless noted otherwise. All programs require reservations by the Deadline Listed. Programs with no reservations by the deadline will be canceled.
All programs begin at the Visitor Center unless another site is listed.
Children must be accompanied by an adult (one adult for each three children).
Age limits are definite – please do not sign up a child who is younger or older than the age limits given.
Dunbar Cave State Park is located at 401 Old Dunbar Cave Road, Clarksville Tennessee.
Call 931.648.5526 for reservations.