Clarksville, TN – The Austin Peay State University (APSU) women's cross country will begin its 2019 season Friday, August 30th, as the Governors travel to Nashville for the Belmont Opener.
The 5-kilometer race will take place at Percy Warner Park and is scheduled to start around 5:00pm.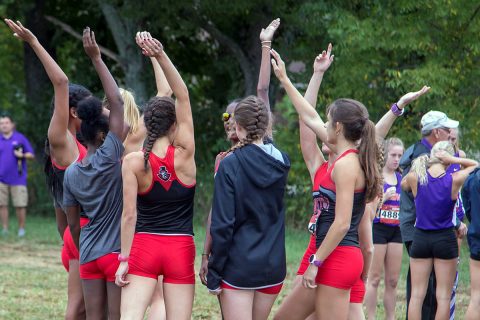 Austin Peay State University will face against a wide variety of student athletes throughout the state of Tennessee and also regional and familiar foes, such as Western Kentucky and North Alabama, to go along with a Nashville-heavy lineup of Lipscomb, Trevecca, Vanderbilt, Tennessee State and host Belmont.
The young core of the APSU Governors from 2018 have another season under their belt and look to progress in each and every upcoming meet. One of the leaders for this young team will be Emmaculate Kiplagat, who returns after sitting out the 2018 season due to injury. Maisie Lay will look to continue to dominate as the second-year transfer posted team top-two performances in every race and look to secure another NCAA South Regional appearance.
Alura Endres, Keleah Shell, Sophia Wilson will represent the junior class for this season. Endres intends to improve her time while posting a team top-six performance in every race last season. Sophia Wilson will be an interesting Governor to look out for as she cut her time in every race and posted her season's best in the OVC Championships with a time of 20:19.6.
A big majority of the young core for the Governors is the sophomore class. Molly Howard was the top runner for this group a year ago, posting a team top-three performance in each of her first five races. Trailing right behind Howard, Sara Martin finished fourth on the team in her races with her best time being in the OVC Championships with a time of 20:03.1.
Like Wilson, Mikaela Smith improved her time each week while posting her best in the OVC Championships finishing 19:51.5. Emily Woodward, Destiny Nicholas, Madison Morstad, and Larin Harr will round off the sophomore class, and each could wind up playing a significant role for the Govs moving forward.
With no newcomers this season and a lot of experience from previous seasons, APSU will work to post strong runs in the Belmont Opener.