Nashville, TN – A deer collected in Tipton County has tested suspect positive for chronic wasting disease (CWD), according to the Tennessee Wildlife Resources Agency (TWRA). If confirmed, this would change Tipton County from being a high-risk CWD county to a CWD positive county.
Tipton County is already a part of Unit CWD, therefore deer carcass exportation and wildlife feeding restrictions already apply there, as well as the Unit CWD hunting regulations.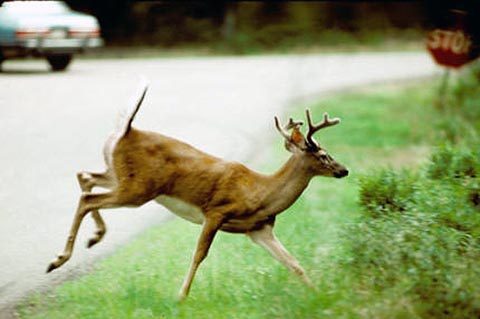 If confirmed CWD-positive, the only change will be the reclassification to CWD positive and, as a result, an automatic slight modification to the carcass exportation restrictions there.
"We are sampling for CWD heavily in and around Unit CWD and, as a result, expect to find many more positive deer this season, as compared to the 186 found at the end of last deer season," said Chuck Yoest CWD coordinator for the TWRA.
"TWRA also expects more of the four remaining high-risk counties to be reclassified to positive once the agency has a more complete understanding of CWD. This is not due to matters quickly getting worse. It is due to the greater focus and increased sampling. We encourage people to visit CWDinTennessee.com to know the latest, as new information will available as deer season continues,"Yoest stated.
The sample came from a 3.5-year-old doe that appeared sick. The sampling location was approximately eight miles from the Arkansas border. Tipton County was the last of eight southwestern Tennessee counties added to the newly-created Unit CWD.
The Tennessee Fish and Wildlife Commission established Unit CWD and instituted deer carcass exportation and wildlife feeding restrictions there to help prevent the spread of the disease. The Commission also modified hunting regulations in the counties to best manage CWD in Tennessee.
Supplemental feeding of wildlife is banned in Unit CWD. The placement of grains, salt products, and other consumable natural and manufactured products for wildlife is prohibited. The ban does not apply to feed placed within 100 feet of a residence, feed placed in a manner not accessible to deer, or feed and minerals as the result of normal agricultural practices. Food plots are still legal in Unit CWD.