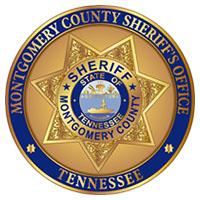 Clarksville, TN – The Montgomery County Sheriff's Office would like to congratulate Sergeant Shanna Grice on her recognition from the State of Tennessee.
Sergeant Grice received the First Responder Award during a ceremony held at the Governor's Executive Residence in Nashville on September 11th, 2019.
Grice received the award for her quick action when a suspect attempted to ingest a bag of fentanyl. Grice removed the bag from the suspect's mouth and administered first aid risking exposure to the deadly drug herself.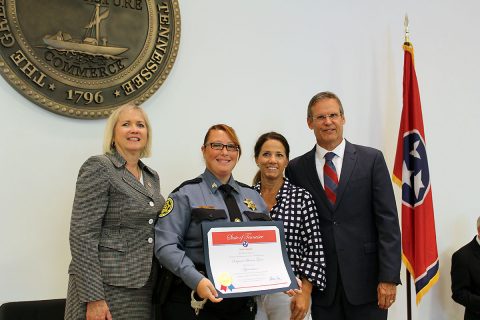 Despite the bag containing enough fentanyl to kill every person in Montgomery County, Grice was not injured and the suspect was transported to a local area hospital.
"It's an honor to be recognized by Governor Lee and the State of Tennessee," said Sergeant Grice. "I'm grateful for the opportunity to serve our great county and state every day."