Clarksville, TN – On October 9th, 2019, Clarksville's Office of Housing & Community Development will host a Fair Housing Workshop from 1:00pm-4:00pm at the Clarksville-Montgomery County Public Library Large Meeting Room, 350 Pageant Lane, Clarksville.
The Law Office of Angelita E. Fisher will lead the training for the workshop. Fisher is a frequent speaker and trainer relating to employment and fair housing laws.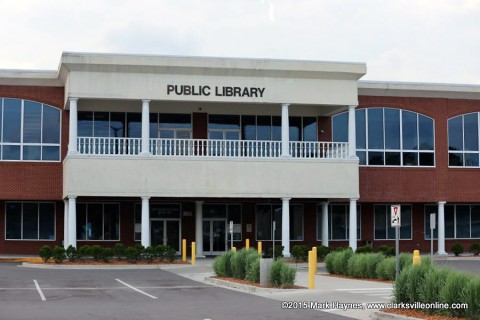 Attendees will learn about legal issues that impact fair housing in Clarksville and throughout Tennessee. They may pre-submit questions for discussion during the workshop. Please RSVP and submit questions to by October 3rd, 2019.
The workshop is part of the effort by the City to update its Analysis of Impediments to Fair Housing Choice. The update is an important part of educating the citizens of Clarksville about the Fair Housing Act.
Nationally, fair housing and impediments to fair housing are monitored by the U.S. Department of Housing and Urban Development through the use of Community Block Development Grant (CDBG) funding for fair housing advocacy groups. HUD's role as an administrator of fair housing programs originated in 1968 with the passage of the Civil Rights Act. As a qualified entitlement jurisdiction, the City of Clarksville also receives HOME Investment Partnership Program (HOME) funds from HUD.
Each grantee that receives CDBG funding is required to bolster fair housing and fair housing planning by identifying impediments to fair housing choice within its community. The grantee also must act to overcome the effects of identified impediments and must maintain records in regard to the analysis and actions taken.
The City of Clarksville has consistently supported fair housing for its residents without regard to race, color, religion, sex, national origin, handicap, or familial status. The City has consistently used a portion of its CDBG funding to support fair housing services for low and moderate-income households.
The purpose of the Analysis of Impediments is to provide information and data to municipal officials and staff, policy makers, housing developers, lenders and fair housing advocates. The report represents Clarksville's efforts in making an objective assessment of fair housing concerns in the City, and the potential impediments to making fair housing choice available to residents.
The updated analysis will consider changes that have occurred since the last analysis, including the effects of population growth, an increasingly diverse population, economic change with regard to jobs and the housing market, and the continued need for awareness, education, and outreach about fair housing.